Celebrate Latino culture on the big screen at the annual San Diego Latino Film Festival. The annual festival takes place in March and screens hundreds of feature films, shorts and documentaries that honor the Latino way of life. It attracts more than 20,000 film lovers to beautiful San Diego, as well as many up-and-coming Latino actors, actresses, writers, directors and producers.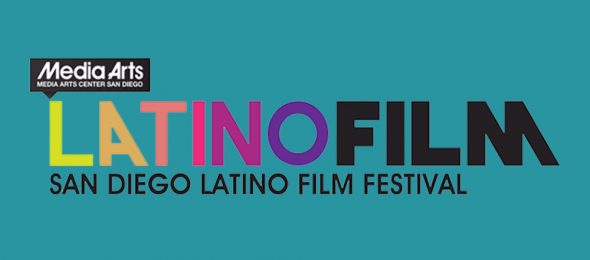 Our vacation rentals around the city are ideal if you're coming for the San Diego Latino Film Festival. We have premium homes and condominiums available during the month of March that are only a short drive from all the gatherings and screenings at the influential event.
For those traveling to the San Diego Latino Film Festival from out of town, lodging at a hotel can be uncomfortable and expensive. While you're spending so much time in one of the most beautiful cities in the United States, why not treat yourself by renting a condo or vacation home?
At San Diego Coast Rentals, we can usually match or even beat hotel prices, while giving you more space and better accommodations. We have vacation rentals throughout San Diego, including within easy driving distance to the Hazard Center, where the Latino Film Festival will be taking place. Many of the lodging in cozy cottages and condos are on or near the shore, so you can catch some waves or some relaxation between screenings and other events at the film festival.
About the San Diego Latino Film Festival
The San Diego Latino Film Festival showcases innovative, original and thought-provoking works that are by, about and for the Latinx community which have been completed during the previous year. (Latinx is defined as a person of Latin American origin or descent; it is used as a gender-neutral or nonbinary alternative to Latino or Latina).
Films screened at the San Diego Latino Film Festival come from all over the United States as well as Mexico and Latin American countries. The topics are diverse, but they all speak to the vibrant Latino culture that is so much a part of the United States and San Diego.
The festival includes an awards competition, workshops for those interested in the filmmaking industry, exciting pre-launch parties, concerts and gala celebrations at the beginning, middle and end of the event.
History of the San Diego Latino Film Festival
The Media Arts Center San Diego's annual film festival was created out of a desire to stand up against the status quo of modern cinema, and to challenge the reigning and ever-present stereotypes in Latinx movies. The thought was to give Latinx filmmakers the power to share and tell their stories – firsthand – about what it means to be Latinx. After nearly three decades of promoting Latinx cinema, the festival has become that standard for inclusive, diverse and progressive cinematic storytelling.
Over the years, the popular film festival has attracted more than 3,000 renowned actors, directors, producers and writers. Previous attendees include Latino luminaries like Alfonso Cuaron, Diego Luna, Gael Garcia Bernal, Kate del Castillo, Damian Alcazar, Dolores Huerta and Danny Trejo.
Film Categories
The festival features productions across several categories. There are shorter films and longer feature films to enjoy. All entries are screened and evaluated by a selection committee and festival programmers. Categories include:
Narrative Feature 
A narrative feature is described as any scripted work of fiction with a running time longer than one hour. The focus of the narrative feature must be "by," "about" or "for" the Latinx community.
Narrative Short 
The narrative short is like the narrative feature, but it has a running time of 30 minutes or less. This category includes mockumentary-style shorts.
Documentary Feature 
The documentary feature category is for non-fiction work that has a running time longer than one hour. This category includes scripted re-enactments within the film. In keeping with the SDLFF theme, the feature must concentrate on the Latinx community.
Documentary Short 
If the running time is less than 30 minutes for a non-fiction creation, then it is considered a documentary short.
Episodic Content 
Episodic content is a broader category that includes any single and/or collection of short films with an overarching them; television episodes; online webisodes; and telenovela episodes. Narrative or documentary projects are also accepted in this category. Content must have Latinx issues or the Latinx community as a central theme.
Youth Short 
Youth shorts are created by filmmakers less than 18 years of age at the date of submission. Otherwise, criteria for this category are the same as the narrative or documentary shorts awards.
Local Film (Frontera) – Narrative Feature 
The narrative feature award for local filmmakers stipulates that more than 50 percent of the production takes place in the San Diego or Tijuana border region. It must focus on the Latinx community and have a running time longer than 60 minutes.
Local Film (Frontera) – Documentary Feature 
Local documentary filmmakers have their own feature award for projects longer than 60 minutes. More than half of the production must have taken place in the San Diego or Tijuana border region and should focus on Latinx concerns.
Local Film (Frontera) – Narrative Short 
To capture the award for local narrative short, films must be 30 minutes or less. It must be mostly produced in the San Diego or Tijuana border region (at least 50 percent).
Local Film (Frontera) – Documentary Short 
Any non-fiction project with a running time of 30 minutes or less. More than 50 percent of the short must have taken place in the region, and be "by," "about" or "for" the Latinx community.
Film Awards
Every year, the San Diego Latino Film Festival presents poignant and intriguing films that celebrate the Latino culture. Following the screenings, awards are selected by programmers and presented to the year's most deserving entries. Awards and prizes are given in the following categories:
Best Narrative Feature
Best Documentary Feature
Best Narrative Short
Best Documentary Short
Best Frontera Feature
Best Frontera Short
Best Youth Film (Under 18 years old)
Audience Award Narrative Feature
Audience Award Documentary Feature
Frontera means "boundary" or "frontier" in Spanish. Frontera films deal with issues surrounding immigration and the border between Mexico and the United States.
Submitted films my not have been screened in San Diego County prior to the festival. This includes other local film festivals, theater showings, television, Video on Demand (VOD or S-VOD), and DVD or Blu-Ray. Work exhibited in Tijuana or Baja California may be accepted.
Lodging Deals for the San Diego Latino Film Festival
If you need a great place to stay during the Latino Film Festival in San Diego, view our available vacation rentals now or call (858) 531-3247, and we can make some great recommendations based on your preferences and budget.
Our vacation rentals are wonderfully positioned around the city, so you won't be far from what you want to do. Looking to be downtown so you can walk around the stylish Gaslamp District? We have condos only steps from all the amazing restaurants and exciting nightlife. Seeking a beachfront private residence where you can go from the bed to the beach in only a few steps? Our oceanside vacation rentals provide easy access to SoCal's best beaches – private and public.
San Diego has some fine hotels, but more and more travelers are realizing that a vacation rental is the way to go. There's more space, complete privacy, more desirable amenities, and an increased sense of "home away from home."
If you've never tried a vacation rental over a traditional hotel, give us a try when you come to the city for the film festival – or any other occasion. Browse our vacation rentals or call us at 858-241-2231 and we'll help you narrow down the options and find the perfect rental for you. We know our properties well and can answer any questions you have right then and there. Thinking about something special like a beach bonfire or a bike ride along the boardwalk? We can do that, too!