Lodging Specials for the Latino Film Festival In San Diego
Event: San Diego Latino Film Festival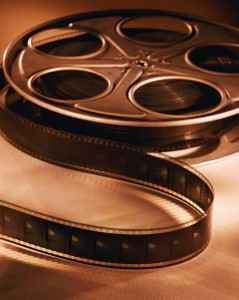 Dates: March 7 – 17, 2013
Location:  Ultrastar Cinemas Mission Valley
Hazard Center in San Diego, CA
Celebrating its 20th year, the San Diego Latino Film Festival screens hundreds of feature films, shorts and documentaries related to the Latino Community.  Last year, the festival attracted over 20,500 film lovers to beautiful San Diego as well as many up-and-coming Latino actors, actresses, writers, directors and producers.
The festival also includes an awards competition, workshops for those interested in the filmmaking industry, exciting pre-launch parties, concerts, and gala celebrations at the beginning middle and end of the event.
Films screened at the event come in from all over the United States as well as Mexico and Latin American countries. The topics are diverse, but they all speak to the vibrant Latino culture that is so much a part of the United States and San Diego.
For those traveling to the San Diego Latino Film Festival from out of town, lodging at a hotel can be uncomfortable and expensive. While you're spending so much time in one of the most beautiful cities in the United States, why not treat yourself by renting a condo or vacation home?
At San Diego Coast Rentals, we can usually match or even beat hotel prices, while giving you more space and better accommodations. We have vacation rentals throughout San Diego, including within easy driving distance to the Hazard Center where the Latino Film Festival will be taking place.
Many of the lodging in cozy cottages and condos are on or near the shore, so you can catch some waves or some relaxation between screenings and other events at the film festival.
If you need a great place to stay during the Latino Film Festival in San Diego, view our available vacation rentals now or call (858) 531-3247, and we can make some great recommendations based on your preferences and budget.