San Diego has fantastic Pacific Ocean fishing! With incredible, year-round good weather and oodles of fish in the ocean, it's easy to see why fishing is one of the city's top recreational outdoor activities. The local waters offer a plethora of species to vie for – from small fish to giant ones. In this blog, we dig into all things fishing, including where to go, what you can catch and how to catch them. Here's everything you need to know about San Diego fishing.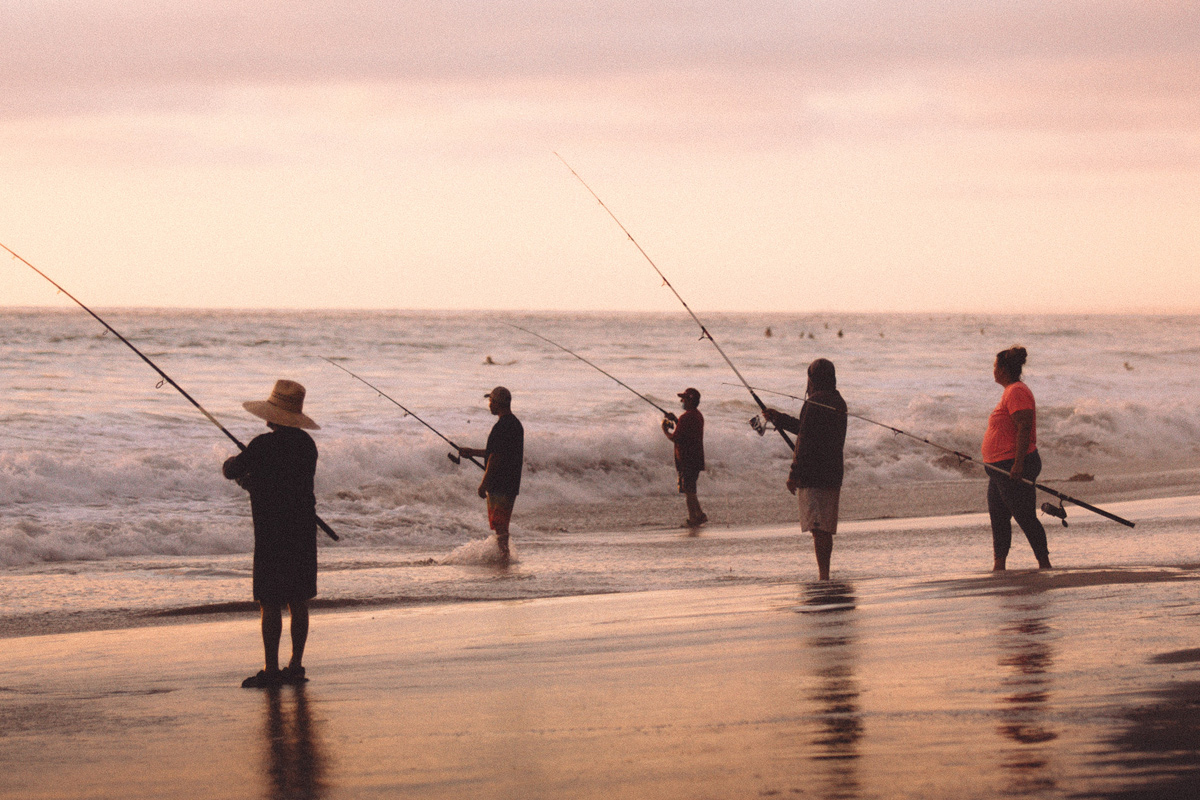 Fish You Can Catch in San Diego
San Diego has a big variety of fish you can catch, no matter the time of year. Since there are so many places you can fish, the species list is lengthy. Here are a few favorites:
Bluefin and Yellowfin Tuna
Landing a giant Bluefin Tuna is on every angler's bucket list. San Diego's the perfect place to start if you've never been big-game fishing. You can fish for the mighty Bluefin; its relative, the much-spirited Yellowfin, will also give you a run for your money. The best spot for landing one of these monsters is just offshore Cataline Island. Another hot spot is San Clemente Island. The best fishing is from July to October. Book a charter south to the warmer waters of Mexico for a multi-day outing.
Yellowtail Amberjack
Want to test your mettle? The Yellowtail Amberjack is just as tasty as it is feisty. It's a fun catch for experts and beginners. Around San Diego, you can find smaller ones that weigh anywhere from 12 to 25. There are also larger "mossbacks" that can weigh up to 40 pounds or more. The best Yellowtails are typically found further south, near the border and beyond. Oh, and did we mention how tasty they are? It's excellent for cooking, has a texture similar to swordfish, and tastes like a mix of tuna and mahi-mahi.
White Seabass
White Seabass is another sizeable fish you can catch near San Diego. A common fish in SoCal, the White Seabass is actually a croaker, not a bass. On average, they weigh about 20 pounds but can be much larger than that. The biggest one ever caught tipped the scale at a whopping 93 pounds. White Seabass are all around the waters of San Diego, so finding them isn't too challenging – especially during spawning season from March to June. You can catch them on a boat, from the shore, or on one of the city's spectacular piers.
California Halibut
If you want to catch a fish in San Diego without all the hoopla, consider the California Halibut. Not to be confused with the Pacific Halibut, the California variety lives in the coastal waters and bays of Southern California. San Diego Bay is teeming with halibut in the 4- to 10-pound range. However, they can grow to 40-plus pounds! They're available year-round, but your best bet is from May to October. California Halibut are typically found along rock edges or beds of seaweed.
Types of Fishing in San Diego
One of the best things about fishing in San Diego is that you can do it in many ways. You can stand on firm land or head into the water, whatever you prefer. Here are the most popular types of fishing in San Diego.
Pier Fishing
Pier fishing is a San Diego tradition popular with locals and tourists. Great fishing piers like Crystal Pier and Imperial Beach Pier offer all kinds of fun catches, including Halibut, Mackerel, Queenfish, Surf Perch and the California Corbina. And if you choose to fish from one of San Diego's picturesque piers, you won't need a fishing license!
Charter Fishing
Another favorite outing is charter fishing. Sport fishing on the ocean is what you want to do if you're looking to land "the big one." The local charters know all the best fishing spots around San Diego. And you typically can't go wrong with a day on the water. Charters usually provide everything you need for a fun day, but always check because each charter is different.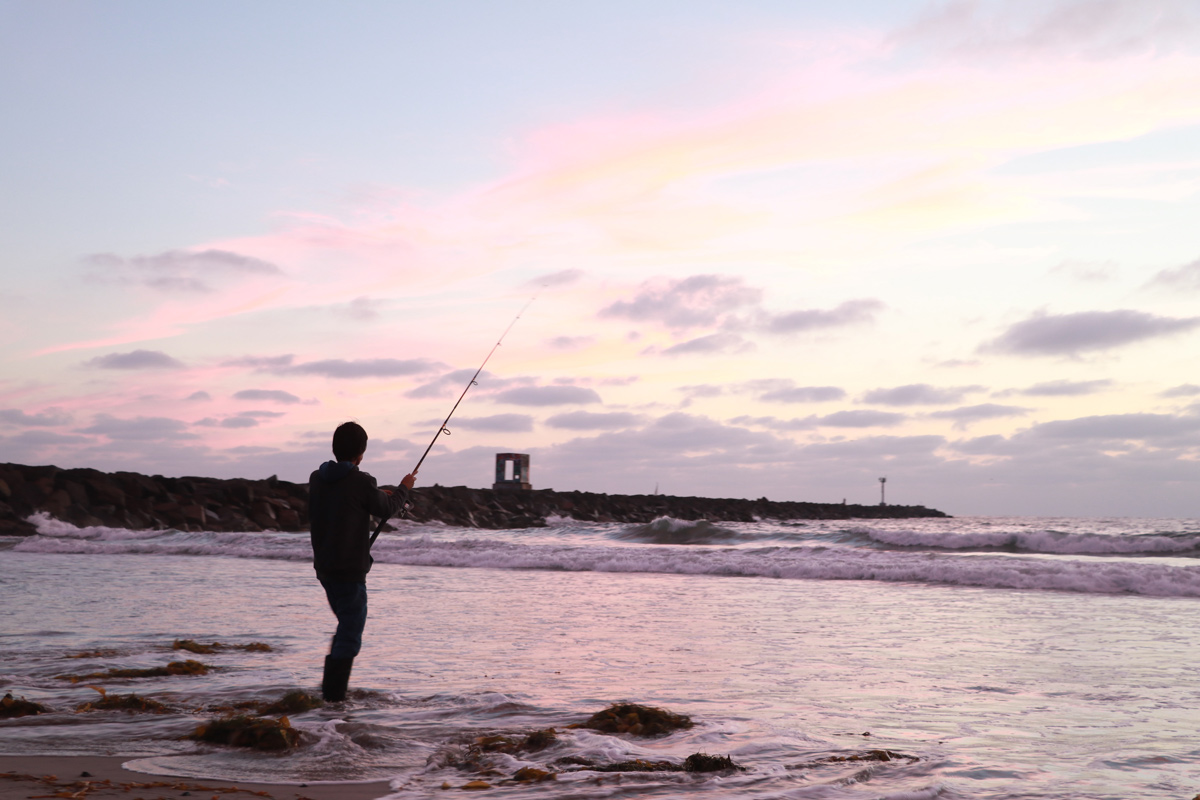 Spearfishing
Are you looking for a sustainable way to catch fish? Try spearfishing. Yes, just like Tom Hanks in Cast Away, you try your hand at this traditional method of fishing. There are all kinds of spearfishing excursions around San Diego, from basic outings where you angle for bass to more involved adventures that vie for Tuna and Yellowtail.
Kayak Fishing
Another fun guided tour is fishing from a kayak. You can rent a kayak and paddle around the shoreline. There is plenty of fish to catch just off the shore, and your guide should know all the best honey holes. Kayaking is a great way to soak up the rays and simultaneously get an awesome arm workout.
Best Fishing Spots in San Diego
Now that you know what you can catch and how to catch them, let's discuss where to reel them in. Without further ado, here are the best fishing spots in San Diego.
San Diego Bay
San Diego's signature bay is the perfect spot for inshore fishing. The bay is 12 miles long and has an array of fish to catch along numerous access points. From the boat deck to the shore, you can't go wrong casting a line into San Diego Bay. Coronado Bridge and Embarcadero Park and Marina offer plenty of Bass, Halibut and Bonefish. Further north, Shelter Island and Coronado Cays have prime fishing for most of the year.
Catalina and San Clemente
Located about 70 miles offshore, fishing at Catalina Island and San Clemente Island is best accomplished on a day trip. This hotbed of fishing attracts pro anglers from around the world, plus plenty of novices. You can rent an offshore fishing charter in the waters around these islands and try your luck at Calico Bass, Dorado, Tuna and Yellowtails.
La Jolla
La Jolla is well known for its tremendous fishing. You can fish from a boat or the shore with equal success. You can catch Barracuda, Calico Bass, Halibut, and smaller Yellowtails at La Jolla. Two protected marine reserves border the area: the Matlahuayl State Reserve to the north and the South La Jolla Reserve to the south.
Mission Bay
Mission Bay, just north of downtown, has 27 miles of shoreline, most of which are accessible to anglers. Cast a line in the waters here, and you'll pull in various Bass, Corvina and Halibut.
Coronado Islands
Just over the border in Baja Mexico are the Coronado Islands. The area is teeming with fish, including big-game Bluefin and Yellowfin Tuna, massive Dorado and giant Yellowtails. If you plan to charter a whirlwind tour of the best fishing around San Diego, these islands will undoubtedly be on the list!