Beachfront Vacation Rentals in San Diego and Mission Beach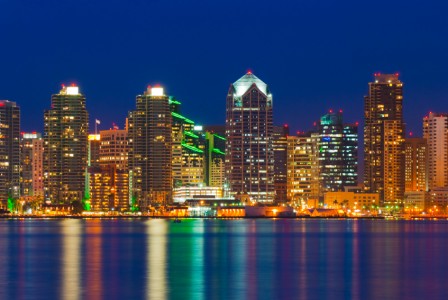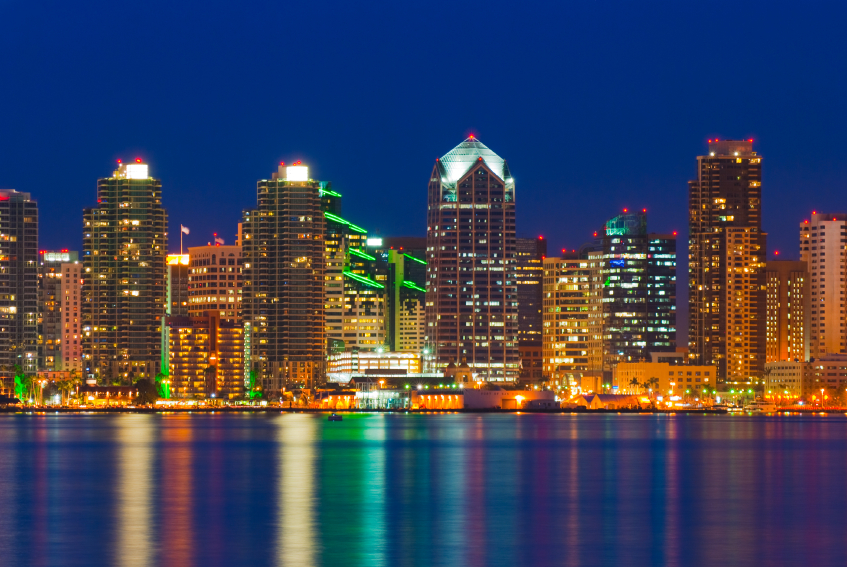 San Diego combines the best of all possible worlds and nestles it all into one unforgettable oceanside vacation destination. The biggest hurdle most people face is what they'll have time to do in a week or two! With the sunshine to bask in, the Pacific Ocean to play in, and the beaches, you could spend all week at the shore… but you shouldn't. There's just too many other wonderful things to see and do!
At the ocean , there are 33 public beaches for body surfing, Boogie boarding, collecting seashells, building sand castles, or just lying out and soaking up the rays. During the summer months, there's a concert every Sunday evening at Spreckels Park. Balboa Park hosts a whole summer full of programs featuring international fun and demonstrations of ethnic cuisine, songs and dancing. Seaport Village is full of quaint shops and restaurants that will tickle your fancy. There are over 50 activities all summer long that are free and open to the public!
San Diego's Gaslamp Quarter in the downtown area is a marvel unto itself! Eclectic shops, culinary delights, live music venues, bars, pubs and clubs. The party never stops!
Looking for wholesome places to take the kids? The world-famous San Diego Wildlife Park is an unforgettable experiences. The animals are allowed to wander at liberty within areas of the park. It's a bit like going on an African safari! Take the kids to Legoland, where they'll have a blast at the Water Park, Sea Life Aquarium, Pirate Reef, Star Wars Miniland, and a plethora of rides and attractions! The USS Midway, an aircraft carrier, is now an active museum! You can spend a whole day aboard this massive vessel, exploring over 60 exhibits, including 25 restored aircrafts. A slew of museums and attractions awaits in San Diego's Old Town section. This is where you catch the Trolley Tours as well. Don' t forget to visit Whaley House (at the top of the Most Haunted list!) Balboa Park is "the largest urban cultural park in North America, and includes 16 museums, 16 gardens, and 8 other attractions and venues (as well as the San Diego Zoo.) You could take the kids to SeaWorld. Or better yet, take them out on a whale-watching tour, so they can see the whales and dolphins up-close in their natural environment! There's nothing quite as impressive and exciting as a close encounter with a whale!
This is far from a complete list, and this is just what's in San Diego proper! There's also nearby La Jolla, the wine country of nearby Temecula, the Flower Fields at Carlsbad Ranch… Like most visitors, you'll soon realize that you'll be coming back… over and over again. San Diego? It's where you want to be!