Americana, ample sunshine and panoramic views all come together at idyllic Belmont Park, an oceanfront amusement park at Surfrider Square in Mission Bay that is a true hidden gem of San Diego. Belmont Park opened in 1925, and some of the historic park's original rides are still operating today. But the park isn't stuck in the past. It has expanded over the years and adds new attractions regularly to complement traditional favorites. In addition to exciting rides, Belmont Park has tasty eateries and eclectic beach-themed retail shops that you won't find anywhere else.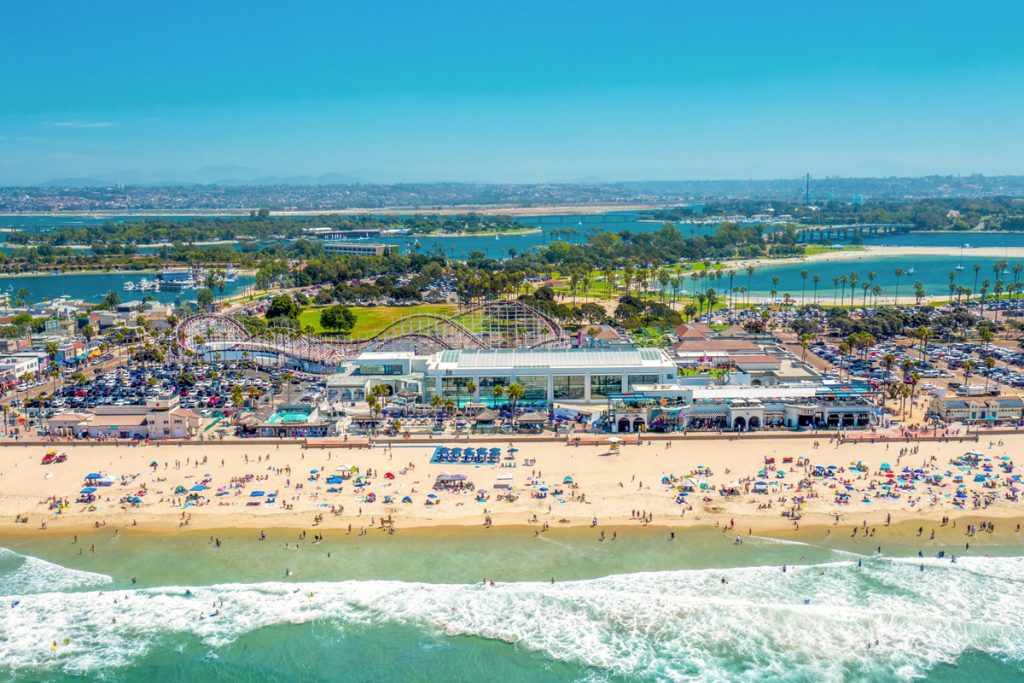 Belmont Park is the perfect place to spend a sunny San Diego day. The park is a must if you are vacationing with your family. The kids will have a blast at this historic and enjoyable park in Mission Bay.
The park is open from 11 a.m. to 10 p.m. or 11 p.m. daily, depending on the time of year.