Del Mar has several trendy restaurants that you can visit during your trip. Most restaurants are within walking distance of the beach so you can dine with a view. Several restaurants are located within the Del Mar Racetrack & Fairgrounds and along Coast Boulevard. This road runs parallel to the beach and is lined with several shops, restaurants, and ice cream stands. Del Mar's oceanfront location makes it a great place to eat seafood. You'll find many sushi and seafood restaurants in this area. There are also several Mexican eateries since Mexican culture heavily influences the region. In this post, we highlight the best restaurants in Del Mar.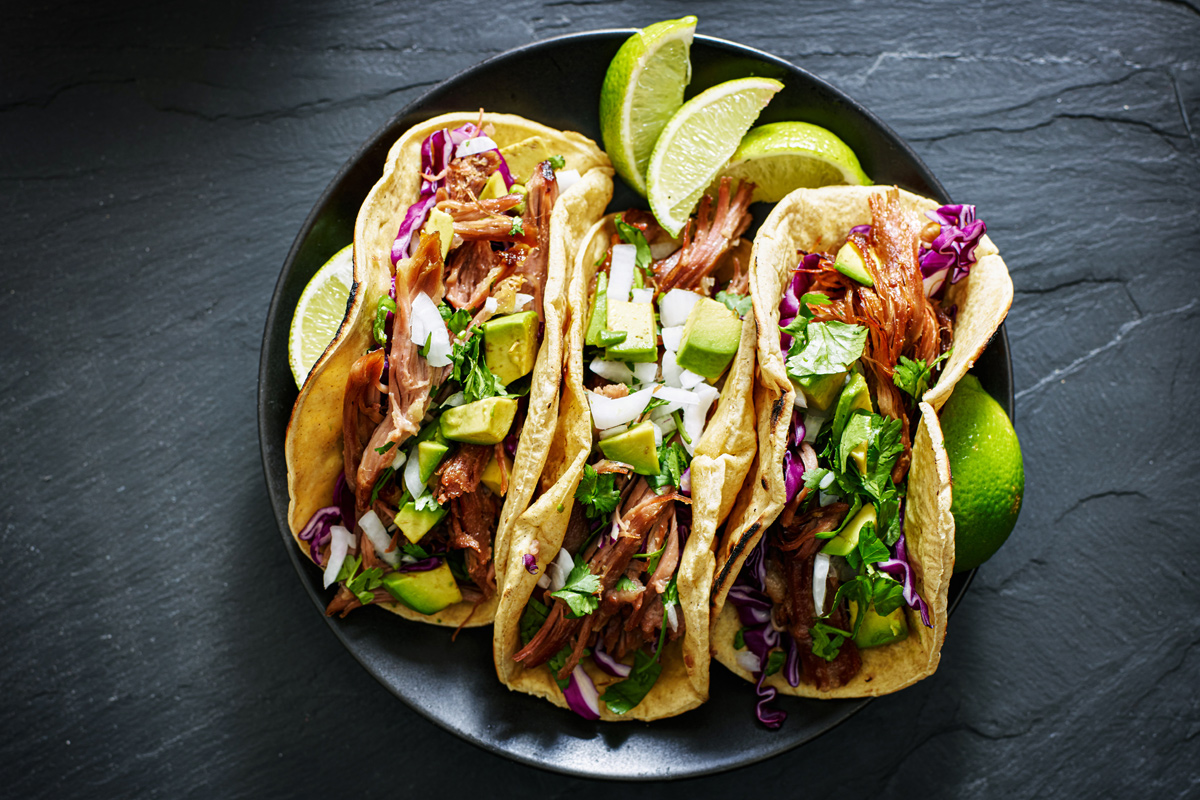 Upscale Dining
Del Mar offers some high-end restaurants if you want something more upscale. For those looking for an exclusive experience, there is no better place to visit than Bluewater Grill. The menu features fresh seafood, sushi, and an extensive wine list. Bluewater Grill is known for its spectacular view of the Pacific Ocean, making it an excellent spot for a romantic dinner for two or an evening out with family and friends. Bluewater Grill is the perfect choice if you're looking for an unforgettable meal. It's one of the best restaurants in Del Mar.
For those looking for a more upscale experience, Del Mar is home to some of the area's best steakhouses. Ruth's Chris offers a fantastic experience for steak lovers, with exquisite food and a high-end atmosphere.
Seafood Restaurants
Del Mar is a must-visit spot for any seafood lover with its stunning ocean views and a wide variety of seafood restaurants. From fresh-caught fish to succulent lobster dishes, the city has many options to satisfy any craving. The waterfront restaurants in Del Mar are trendy for their unbeatable panoramic views of the Pacific Ocean.
The best seafood restaurants in Del Mar include Jake's Del Mar and Poseidon Restaurant. These establishments offer delicious oceanside eats.
Jake's is the quintessential California beachside dining experience. With chef-created coastal California cuisine, craft cocktails and unforgettable ocean views, this is one the best restaurant on the West Coast. Whether it's a date or a celebration with friends and family, Jake's always has something special to offer.
For decades, Poseidon has been delighting San Diego locals and beach-loving tourists alike. As soon as you enter Poseidon, you will be overwhelmed by the wonderful scenery. Experience breathtaking sunsets and, in the right season, you might even catch a glimpse of whales migrating up and down the coast. The bar features a large circular fire pit, delightful on chilly fall and winter evenings. To one side of the bar is a split-level restaurant, with panoramic beach and sea views from every table.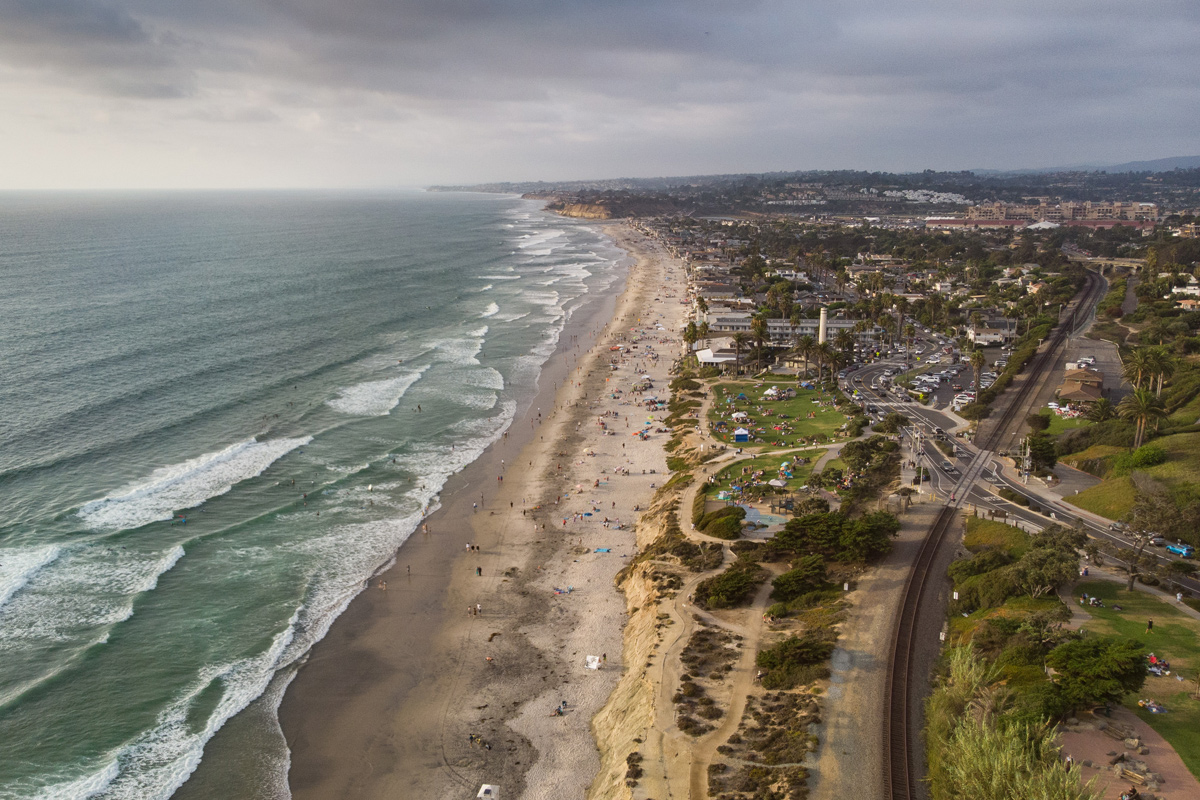 Beachfront Dining
For an outdoor dining experience, you can check out The Fish Market. This popular seafood spot serves fresh catches of the day and classic favorites like fish and chips. The atmosphere is relaxed. The Fish Market is the ideal place to enjoy a tasty meal with friends and family.
Another excellent dining option in Del Mar is the Brigantine, a casual beachfront restaurant. For something more upscale, consider Pacifica Del Mar. This eatery specializes in seafood and boasts a stunning view of the ocean. Here, guests can enjoy fish, chips, calamari, ceviche, and lobster mac and cheese. The Beach House also serves juicy burgers and fresh salads for those who prefer land-based fare.
For 21 years, Sbicca has welcomed locals and visitors alike for fresh California food and wine in a relaxed and friendly atmosphere. Owner Dan Sbicca and his staff strive to provide an exceptional dining experience, whether it's a post-race dinner, a casual brunch date or a special occasion on our ocean view deck, Sbicca will please. Offering a unique and accessible wine list and an emphasis on fresh, local ingredients, Sbicca offers salads, appetizers and sharing dishes that reflect the generosity of California farmers and suppliers.
Family Dining
The area offers many affordable dining options for families. Most restaurants in Del Mar offer family-sized portions at affordable prices. They also offer a wide range of kid-friendly meals such as burgers, fries, chicken nuggets and pizza. Some more upscale eateries provide kid-friendly meals with unique twists. However, these eateries charge more for their meals compared to regular restaurants.
If you're looking for a casual restaurant experience, head to Board & Brew. The have SoCal's best signature sandwiches. For excellent Mexican cuisine, go to Tony's Jacal. Traditional Mexican dishes are prepared with mild or spicy spices to satisfy discerning palates. There are also some American appetizers on the menu.
For breakfast, head to the Broken Yolk Cafe. The happy morning spot has American favorites like sandwiches and burgers, along with some Mexican dishes. The restaurant popular spot for breakfast, brunch, and lunch in SoCal.
Other Tastes
Del Mar is known for its wide selection of cuisines. Many people visit here to enjoy top-notch Italian food. In addition, you can find a variety of fish dishes that are made to order. You can also find several Asian eateries, such as Chinese, Thai and Vietnamese restaurants. Try Del Mar Rendezvous for a taste of Asia or Coya Peruvian Secret for some Latin flair.
If you're in the mood for something unique, try the Lotus Thai Restaurant & Bar. This vibrant eatery offers traditional Thai cuisine emphasizing fresh and local ingredients. The menu features classic dishes like Pad Thai and Tom Yum Soup and inventive dishes like Duck Tamarind Curry and Grilled Salmon with Spicy Mango Sauce. For those with a sweet tooth, Lotus Thai also has a selection of ice cream, cakes and other desserts. The restaurant offers an lengthy wine list and a full-service bar, making it one of Del Mar's best places to enjoy a night out.
Shimbashi Izakaya is a Japanese tapas, sushi and sake bar. It has seasonal tapas, micro-brewed sake and Japanese beer, along with an out-of-this-world Omakase course. The course is prepared by expert chefs using fresh, seasonal ingredients. The Omakase course can be enjoyed with Sake, or another selection and pairing recommended by a knowledgeable sommelier.
There are also vegetarian and vegan-friendly options at most restaurants in Del Mar.