With its idyllic coastal location and a rich history steeped in maritime culture, San Diego boasts an incredible array of seafood restaurants that will delight the palates of seafood enthusiasts and foodies alike. In this blog, we'll embark on a gastronomic journey through San Diego, uncovering the finest seafood establishments that grace this coastal gem. Whether you're a local seeking a new favorite haunt or a visitor eager to savor the flavors of the sea, our guide will steer you toward the best seafood restaurants in San Diego.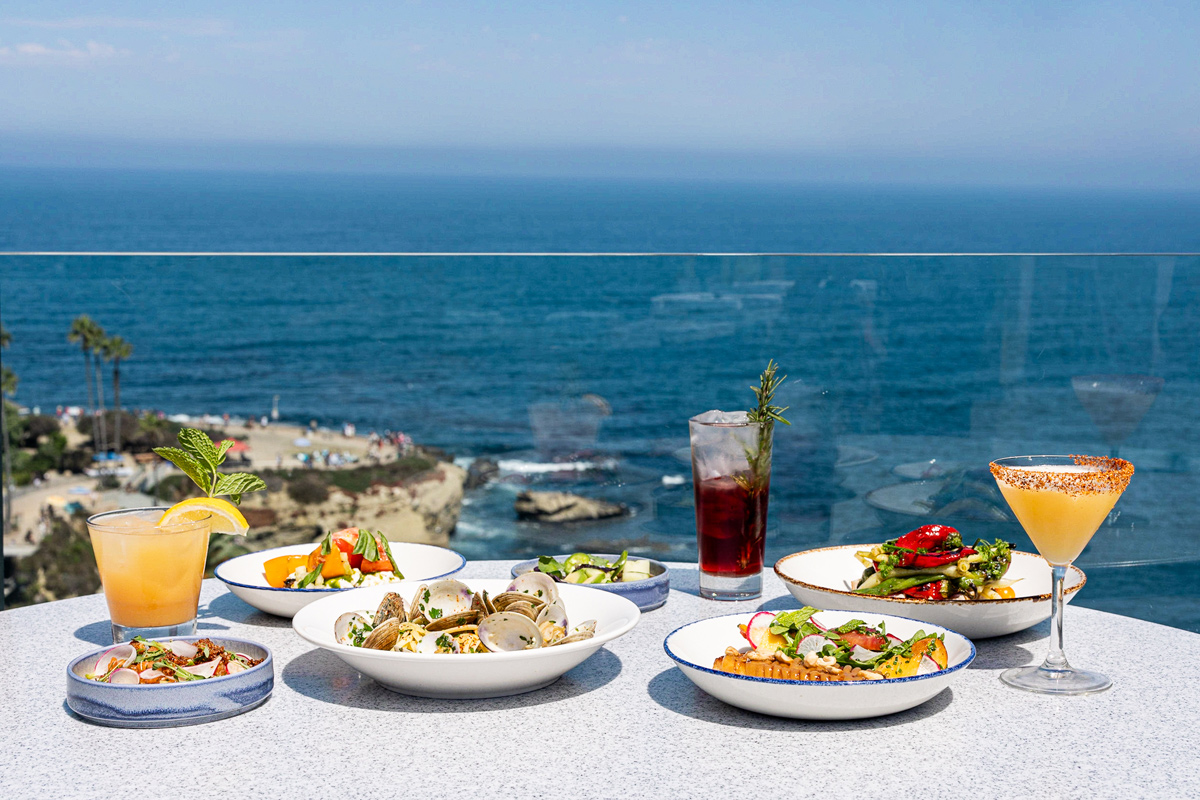 San Diego's Seafood Scene
San Diego's love affair with seafood is deep-rooted, tracing back to its early days as a fishing village. The city's history is intertwined with its relationship to the ocean and the abundance of marine life in its coastal waters. In the 19th century, San Diego's fishing industry was a cornerstone of its economy, and the legacy of those early anglers lives on in the city's culinary traditions.
Today, the influence of the ocean permeates every aspect of San Diego's seafood culture. San Diego continues to honor its maritime heritage by showcasing a commitment to sustainable fishing practices and preserving the delicate balance of its ocean ecosystems. The local seafood industry prides itself on responsibly sourced catches, ensuring that future generations enjoy the same exquisite sea flavors.
Top Seafood Restaurants in San Diego
San Diego's vibrant seafood scene is not just about dining; it's a testament to the city's connection to the ocean. The Pacific Ocean's bountiful offerings provide a wealth of seafood treasures that have become integral to the local culinary identity. From succulent shrimp tacos to perfectly grilled swordfish, San Diego's seafood offerings are as diverse as they are delectable. Here are our picks for the best seafood restaurants in San Diego:
The Fish Market
Located on the picturesque San Diego Bay, The Fish Market has been a seafood staple for locals and visitors for decades. This iconic restaurant offers an expansive selection of fresh seafood, from succulent lobster and crab to a variety of perfectly prepared fish. The waterfront setting provides diners with stunning views of the bay and the Coronado Bridge. The Fish Market is committed to sustainability and sources its seafood responsibly, which adds to its appeal.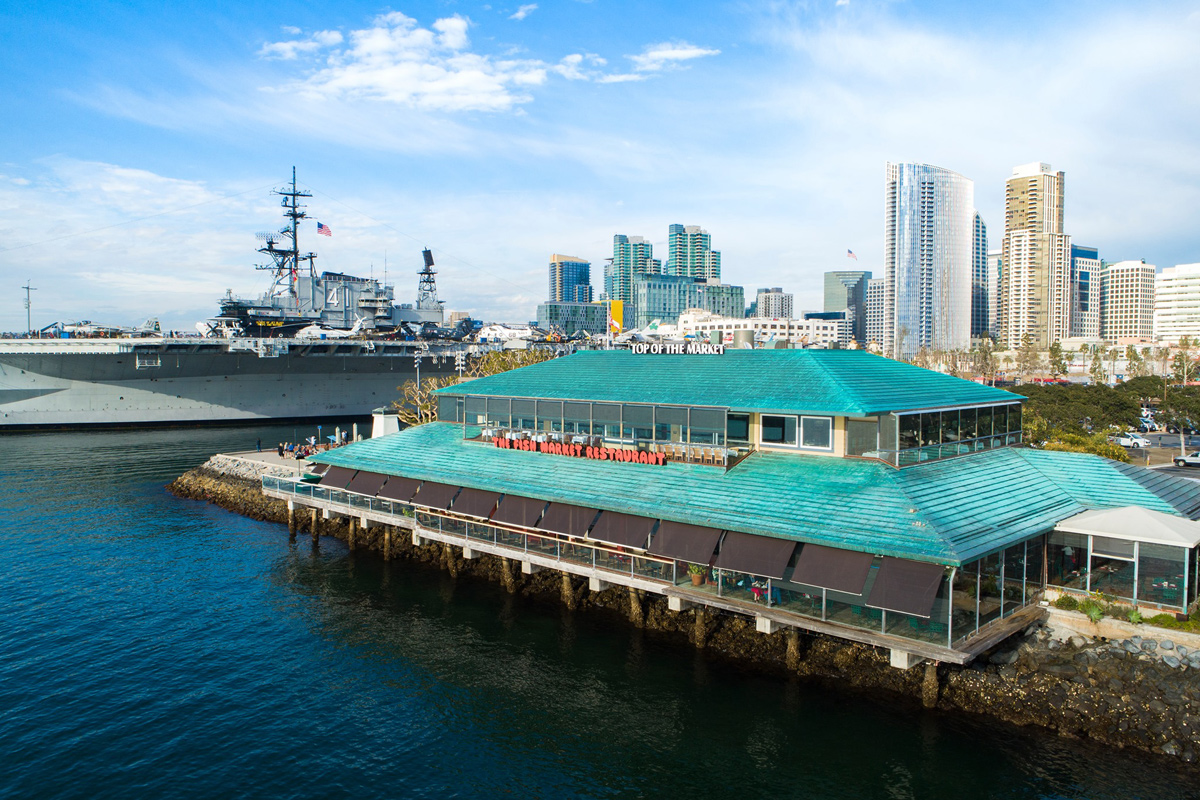 Ironside Fish & Oyster
Ironside Fish & Oyster is a modern seafood eatery in the vibrant Little Italy neighborhood with a hip, nautical-inspired decor. The restaurant is renowned for its extensive oyster menu, with a rotating selection of briny bivalves from both coasts. In addition to oysters, Ironside offers an array of fresh catches and inventive seafood dishes. The menu changes seasonally, ensuring that only the freshest ingredients are used. The lively atmosphere and expertly crafted cocktails make Ironside popular for seafood enthusiasts.
George's at the Cove
Perched on a hill in the charming village of La Jolla, George's at the Cove offers a delightful seafood dining experience with panoramic views of the Pacific Ocean. The Ocean Terrace is known for its fresh seafood dishes and a casual yet upscale atmosphere. The menu includes various seafood options, such as grilled fish, ceviche, and seafood tacos, all prepared with locally sourced ingredients. The combination of exceptional cuisine and stunning ocean vistas makes George's at the Cove a must-visit destination for seafood lovers in San Diego.
The Brigantine Seafood and Oyster Bar
The Brigantine is a beloved San Diego institution with several locations throughout the city. Known for its casual and friendly atmosphere, this seafood and oyster bar offers a diverse menu featuring an array of fresh catches, including Pacific swordfish and Alaskan king crab. Their oyster bar is a highlight, showcasing a variety of oyster types served with delicious accompaniments. The Brigantine's commitment to delivering high-quality seafood in a relaxed setting has earned it a loyal following among locals and visitors alike.
Water Grill
Water Grill, located in the Gaslamp Quarter, is an upscale seafood restaurant that focuses on delivering a refined dining experience. The restaurant features a stunning raw bar with pristine oysters and shellfish. The menu offers a broad range of seafood options, from whole fish to seafood platters, all sourced from sustainable fisheries. The elegant and contemporary ambiance, coupled with an extensive wine list, makes Water Grill an excellent choice for special occasions or a memorable seafood feast in the heart of San Diego.
Honorable Mentions
While our list of the top seafood restaurants in San Diego highlights the absolute best, numerous other seafood gems are scattered throughout the city. These five honorable mentions deserve recognition for their commitment to delivering exceptional seafood experiences:
Point Loma Seafoods
A beloved local spot in the heart of Point Loma, Point Loma Seafoods is renowned for its fresh fish market and casual seafood counter. Enjoy their famed clam chowder and take in the marina views.
Coasterra
Coasterra, a stunning waterfront restaurant, offers modern Mexican cuisine with a focus on seafood. Enjoy panoramic views of San Diego Bay while savoring dishes like the lobster tacos and ahi poke.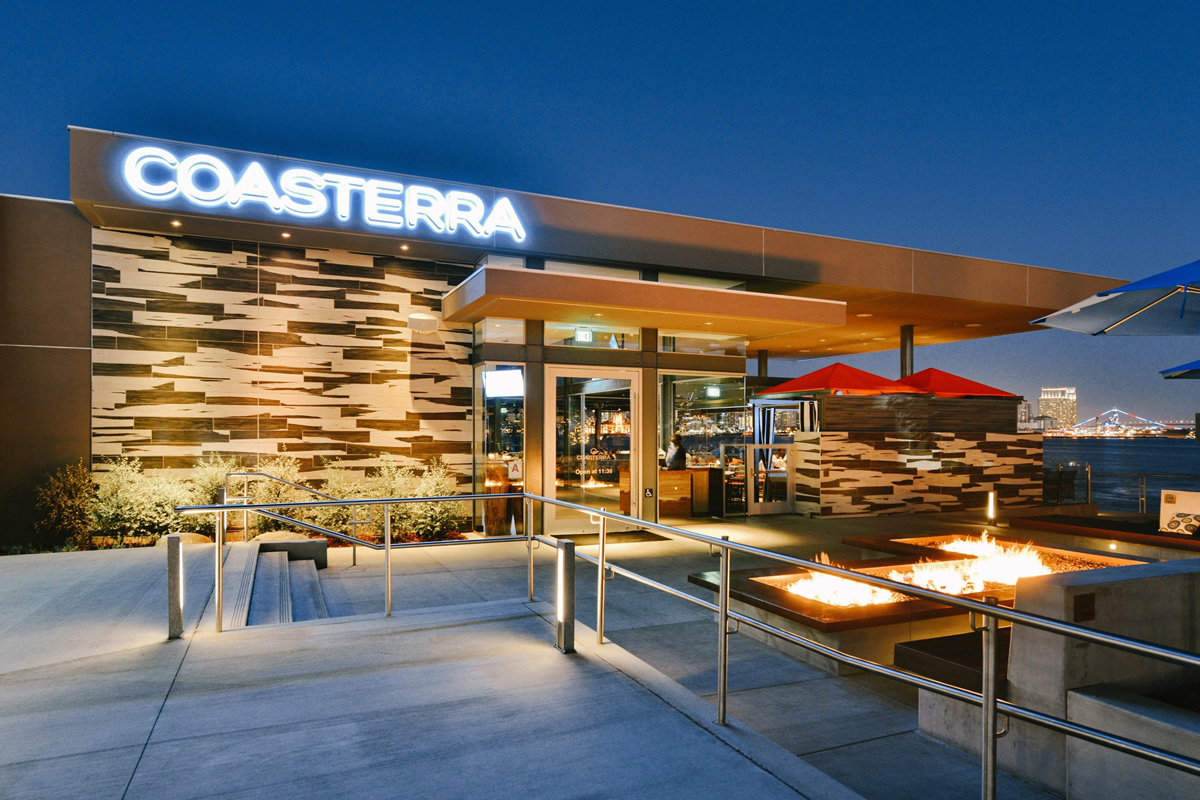 The Shores Restaurant
Perched along La Jolla Shores, The Shores Restaurant combines breathtaking ocean views with delectable seafood offerings. Try their crab-stuffed sole or Pacific swordfish.
Mitch's Seafood
Located at the harbor, Mitch's Seafood is a casual, family-friendly spot known for its fresh catches. Feast on fish tacos, ceviche, and their famous clam chowder.
Tom Ham's Lighthouse
Tom Ham's offers a seafood-focused menu in a historic lighthouse overlooking San Diego Bay with signature dishes like lobster bisque and king crab legs.
Essential Dining Tips
Dining in San Diego's seafood restaurants is not just about finding the best place to indulge in ocean delights; it's also about creating a memorable experience. Consider a few essential tips to help you make the most of your seafood adventure. Firstly, planning and making reservations in advance is crucial, especially during peak hours or tourist seasons when these establishments can get busy.
Also, check the restaurant's operating hours, which may vary by day or season. For those celebrating special occasions, informing the restaurant during reservation may lead to delightful surprises. Budget-conscious diners should review menu prices beforehand while also exploring often available happy hour deals. If you're considering dietary preferences and restrictions, don't hesitate to inform your server; most seafood restaurants can accommodate your needs.
Lastly, think about parking or transportation alternatives in popular areas for logistical ease to ensure a stress-free culinary journey through San Diego's vibrant seafood scene. Whether you seek an upscale dining experience or a casual meal by the sea, these tips will help you confidently navigate San Diego's seafood offerings, making your experience even more enjoyable.