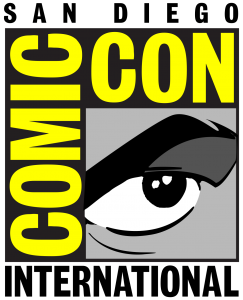 San Diego is home to the original Comic-Con, an international festival that attracts fanboys and fangirls from around the globe each summer to the downtown San Diego Convention Center to celebrate the ongoing contribution of comics to art and culture. The festival takes place over a weekend in July and presents a slew of autograph signings and photo ops from celebrities and artists. It also features comic book vendors and traders from around the world. Many attendees dress up as their favorite superhero or a beloved character from a book, TV series or movie.
Comic-Con International: San Diego is a one-of-a-kind event that you'll want to experience year after year. What was once considered an event for "nerds" and "geeks" has been wholly embraced and drastically expanded to include all forms of the latest and greatest entertainment. It's the type of festival that's a hit with all ages and keeps getting better year after year. But before you throw on your Star Trek Red Shirt, pop on that Stormtrooper helmet or put on those Harry Potter spectacles, there are a few things you need to know.
San Diego Comic-Con Has Evolved Over the Years
Originally called San Diego's West Coast Comic Convention, the festival became known as the San Diego Comic-Con in 1973. In 1995, the nonprofit event was renamed to Comic-Con International: San Diego. The event has been held at the San Diego Convention Center since the facility opened in 1991. Prior to that, it was held at the El Cortez Hotel (1973-79) and the San Diego Convention and Performing Arts Center (1979-90).
Comic-Con International: San Diego gained steam in the early 2000s following the release of a new batch of superhero movies like Iron Man and Spider Man. In recent years, attendance has exceeded more than 135,000, maxing out the convention space. To accommodate the growth, the convention has moved several programs to satellite locations, including local hotels and outdoor parks. Today, popular events like the Comic-Con International Independent Film Festival and the Eisner Awards are held off site.
The success of the San Diego Comic-Con has paved the way for other comic-cons in major U.S. cities like Chicago, New York and Seattle.
Comic-Con, Cosplay and Coming Together
Comic-Con International San Diego is all about celebrating the love of the fanboy and fangirl culture and dressing up in costume has become one of the main staples of the summer festival. From Avengers and Justice League members to Star Wars and Star Trek characters, costumes run the gamut from simple costumes to movie-quality apparel that might make you do a double take. It's not at all odd to see Stormtroopers, X-Men and Batman walking down San Diego's famed Gas Lamp district on the way to the convention center.
Celebrity Appearances and Signings at Comic-Con
While Comic-Con International: San Diego began as a small event dedicated to buying, selling and trading comic books, it quickly exploded into a multimedia frenzy that attracts A-list movie, television and music stars to its panels. Blockbuster celebrities like Robert Downey Jr., Chris Hemsworth, Angelina Jolie, Scarlett Johansson and Jessica Chastain are just the tip of the iceberg when it comes to Hollywood personalities who have made the trip to San Diego for the festival.
Attendees can get up close and personal with their favorite celebrities during one of the many autograph signings and photo opportunities during the festival. Tickets are required for photo ops and autographs. Guests will sign items that you bring to the event or will pose for a photo and then meet up later to sign the photo. An autographed photo is a great way to commemorate an amazing celebrity encounter.
While actors usually attract the most notice, there are many different classes of celebrities that make an appearance at Comic-Con, including top authors, comic book writers, producers, artists, athletes, video game designers and many more who draw their own dedicated fans. Many love to sign autographs for their loyal fan base. Some are there as fans themselves!
Guest Panels and Discussions at Comic-Con
One of the most compelling aspects of Comic-Con International: San Diego is its robust schedule of panels, discussions and presentations – many of which include attendance by top celebs. It has become commonplace for movie studios to use the San Diego Comic-Con to offer first looks of a new movie or the next season of a hot new show. Often these panels are staffed with lead actors, writers and directors who give eager fans a look behind the scenes and answer questions.
It's easy to get caught up in the glam, but Comic-Con tries to stay true to its imaginative spirit by offering plenty of smaller panels that include discussions of comic books, fiction, action figures and many other related topics. Many of the most ardent fans of the convention eschew the big-name panels and seek these smaller, more intimate panels that dig deep into classic shows or niche topics within the comic book genre.
Everything and More at Comic-Con's Exhibit Hall
The Comic-Con exhibit hall is just something that needs to be experienced to believe. The crowds can be overwhelming, but it's astonishing to see the massive and ornate booths that many of the premier media companies create – such as Sony, Nintendo, Disney and Warner Brothers. There are plenty of booths that still hold true to the original intent of Comic-Con, selling new and used comics as well as action figures, figurines, t-shirts and just about everything in-between.
Comic-Con International San Diego is truly out of this universe and worth attending at least once, no matter what level of fan you consider yourself to be. Where else can you be the first to see the trailer to the biggest upcoming summer blockbuster, ask your favorite television star a question about the series, rub shoulders with storm troopers, and hear some of the greatest inkers talk about their craft, all on the same day?
Finding the Right Lodging for Comic-Con
If you're planning to attend Comic-Con International: San Diego, don't pay the high rates of nearby hotels. Many have inflated prices during the convention and book up quickly. Hotels are filled up during the convention, so you'll be fighting crowds and congestion trying to park and walk near the festival. San Diego has some great public transportation, so it's easier to stay away from the madness and get a ride to the convention center for the event.
There are several excellent vacation rental properties in the San Diego area that are private, quiet and chock-full of amenities and bonuses you won't get at a downtown hotel. Vacation rentals provide more space than a single-room hotel and have their own living spaces and full kitchen so you can stretch out. It's also convenient to fix a few meals and snacks at your vacation rental so you don't have to eat out for three meals a day. A vacation rental is also perfect for families with smaller children who want peace and quiet during down times and still be able to come and go from the convention with ease. Vacation rentals near the train or trolley can get you to Comic-Con fast.
Visit our vacation rental listings to see all the great lodging and vacation rentals that will make your Comic-Con vacation even better!