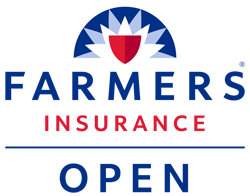 Every year since 1952, the very best golfers in the world have descended upon San Diego to take part in a tournament now known as the Farmers Insurance Open, (previously known at the Buick Invitational). The tournament is an opening salvo for the professional season, taking place January 28 – 31 at the beautiful and challenging Torrey Pines Golf Course in La Jolla, California.
While a large part of the country shivers under snow and ice, the world's top players shake off the holiday rust at the Farmers Insurance Open. Last year saw Aussie player, Jason Day take the tournament and the $1.13 million prize purse. Day's victory broke a dozen year sweep by American players, including six of seven tournament wins by Tiger woods. The other top players in the 2015 tournament included runner-up J.B. Holmes, followed by Harris English, Scott Stallings (the 2014 champion), and Charles Howel. Who will take the par 72 course and the $1.17 purse in 2016? You'll need to watch to find out.
Fortunately, spectator tickets are still on sale. Watching the Farmers Insurance Open live would make an excellent excuse to visit warm, sunny San Diego right in the heart of winter. Many tickets are still available, including general ground access ($10 – $40 per day, $115 – $150 per week), as well as tickets to specific locations, including special venue packages and group packages. PURCHASE TICKETS HERE.
If you are coming from out of town to watch the Farmers Insurance Open, now is the time to start thinking of your accommodation. You don't need to stay in an over-priced sponsored hotel. Instead, San Diego Coast Rentals offers a variety of excellent vacation rental condos that are located close to the shuttle pick-up area for the tournament.
These beautiful homes, condos, and town homes are also close to the beach and many of San Diego's best attractions, like the downtown Gaslamp District, the San Diego Zoo, and much more. View our available rentals today and reside in style while watching the masters of golf make the little white ball fly.