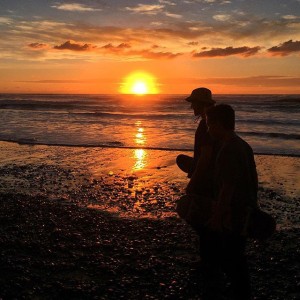 How to Book a Spectacular Vacation to San Diego and Save a Little Green While You're at it
San Diego – America's Finest City
There are lots of great reasons why people come to San Diego; the weather, the beaches, the conventions, the great beer and wine, and much more- but once you've decided you're coming, you'll need a plan for everything to go smoothly.
Step 1: Travel Arrangement Tips: Getting yourself a good deal on airfare does take a little legwork these days, but one way of thinking about it is that 15 minutes of work could easily save you more than $100… which is a bit like making $400 per hour! Start by planning ahead. Various studies have found that the best airline prices can be found by booking at least seven weeks in advance. For major holidays like Thanksgiving and Christmas, the sweet spot can be as much as double that time. If you can manage to fly on the less popular days like Tuesday, Wednesday, and Saturday you'll not only save yourself some money, but also some hassle at security. Check with multiple websites to compare deals, but here's the tricky part: either clear your browser's "cookies" every few minutes; or if you use Google Chrome, set your browser to work in "incognito" mode. Cookies are files that your browser uses to track which websites you've been to, which is normally quite useful. The problem is that airline websites will use them to know you've been shopping around, and will slowly hike up the prices on you to encourage a sense of "act now!" Disabling cookies or clearing them out will prevent those subtle price hikes.
Step 2: Accommodations and Rentals: Now it's time to figure out where you'll stay. You could crash in a hotel, but you might be surprised to discover that staying in a beach house is usually less expensive. Yes, you read that right. Staying in an actual house, complete with furnishings, is usually less expensive than staying in a hotel. It's true that a motel will be even less, but neither a motel nor a hotel will be as spacious, luxurious, or as well located as a beach house. Check out San Diego Coast Rentals to see what properties are available during your timeframe. The light-blue boxes mean that the property is available, and you can see the price by clicking on the desired day. Of course, once again it helps to plan in advance, especially if you want to visit during the summer months… but even if you're making this trip on short notice, it's worth checking the availability. Staying in a beach rental means you'll have space to relax, a kitchen to cook with, privacy, and most importantly: the beach. Staying at the beach means spending a lot more time at the beach, which means getting more out of your vacation.
Step 3: Tips on Activities: San Diego offers a wealth of things to do! Visit Little Italy for great authentic Italian food, and then dance the night away in any of the great clubs in the Gaslamp District. Take surf lessons, or rent a jet ski, paddleboard, or canoe. Catch a baseball game and see the incredible new jumbotron at the Padres' Petco Park. Go wine tasting in Temecula, or beer tasting in North Park or Escondido. Have a bonfire on the beach. Take a tour of a real aircraft carrier at the USS Midway, or see incredible creations at Legoland in Carlsbad. Bike along a boardwalk, or catch one of many cultural events around town. Go whale watching or visit the world renowned San Diego Zoo and Safari Park. Visit any of the 17 museums set in the sprawling and gorgeous Balboa Park. Had enough yet? We hope not, because this is only a tiny portion of the adventures available in San Diego- you'll have to come back to see some more!
Meanwhile, don't hesitate to use the concierge services offered through San Diego Coast Rentals. Our expertise can cut out a lot of the hassle of making plans, and we can make sure everything goes off without a hitch- often with special discounts too! Get ready to have the most fun you've ever had on vacation in San Diego!
Photo Credit David Barnett