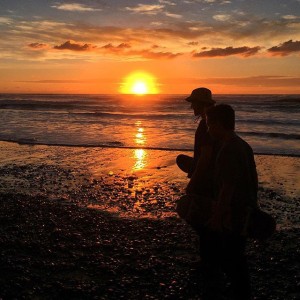 There are endless reasons why people come to San Diego. America's Finest City is home to spectacular weather, spotless beaches, countless conventions and festivals, awesome craft beer and wine, and lots more. With so much to see and do, it may be difficult to fit it all in. To accomplish everything to want to do, you'll need a good plan for everything to go seamlessly. Here are a few San Diego vacation tips and saving ideas to get your started.
Uncovering the Best Airline Deals
Finding yourself a great deal on airfare does take a little legwork these days, for sure. To stay positive, one way of thinking about it is that 15 minutes of work could easily save you more than $100. That's like making $400 per hour!
Start by planning ahead. Various studies have found that the best airline prices can be found by booking at least seven weeks in advance of your trip. For major holidays such as Thanksgiving and Christmas, the travel sweet spot can be as much as double that time – 14 weeks.
If you can manage to fly on less popular days of the week like Tuesday, Wednesday and Saturday, you will not only save yourself some cash, but also some time in the security screening lines at the airport. (There is considerably less traffic at airports on those days.)
While researching, check multiple websites to compare deals. But here's the tricky part: Be sure to clear your browser's cookies every few minutes. Cookies are files that your browser uses to track which websites you've been to. This is normally quite useful. The problem is that airline websites will use cookies to indicate to them that you've been shopping around and slowly begin to hike up the prices on you to encourage a sense of "act now!" Disabling cookies – or clearing them out – will prevent those subtle price increases.
If you use Google Chrome to perform your searches, set your browser to work in incognito mode. When you select incognito mode, your browsing history, cookies and site data information are not saved on your device. The activity does not appear in your Google Chrome browser history, so the airlines will not be able to monitor your activity.
Finding the Best Accommodations
Next, it's time to determine where you'll stay in San Diego. The city is a little different when it comes to lodging. For example, you could easily crash at one of the city's many hotels, but you might be surprised to discover that staying in a beach house is usually less expensive. (Yes, you read that right: Staying in an actual residence that is completely furnished usually costs less than booking a room at a hotel.) There are motels in the city, and it's true that they are cost even less than a hotel, but neither one will be as spacious, luxurious and well located as a beach house.
Browse our current listings at San Diego Coast Rentals and see what properties are available during your timeframe. The light blue boxes on the property calendar indicate that the property is available. You can see the rental price by clicking on the desired dates. Of course, once again it helps to plan in advance – especially if you want to visit during the peak summer months. But even if you're making a trip on short notice, it's worth checking the availability. Staying in a beach rental means you'll have more space to relax, a kitchen to prepare meals, heightened privacy and less noise, and – most importantly – the beach. A beach house means you'll be spending a lot more time in the sand and sun, which ultimately means getting more out of your San Diego dream getaway.
Discovering Activities Around San Diego
San Diego offers a wealth of things to do around the city. Visit Little Italy for delicious authentic Italian cuisine. From awesome food at distinctive neighborhoods around the city to fun in the sun, on the sand and in the ocean, America's Finest City presents a little something for everyone. Here's a smattering of our favorite things to do:
Dance the night away at stylish clubs in the Gaslamp District.
Head to the Pacific Ocean for surfing lessons, jet ski rides, stand up paddle boarding, snorkeling or canoeing.
Visit the world-renowned San Diego Zoo and Safari Park.
Catch a baseball game at Petco Park and see one of the most exciting young teams in Major League Baseball.
Go wine tasting in Temecula.
Sample a robust craft beer flight in North Park or Escondido.
Have a bonfire on the beach.
Take a tour of a real aircraft carrier at the U.S.S. Midway.
Witness incredible creations at Legoland in Carlsbad.
Tee up for 18 holes at Torrey Pines.
Watch the ponies race at Del Mar Racetrack.
Ride the historic amusements at Belmont Park.
Bike along the boardwalk.
Unearth the wonders of the ocean at SeaWorld.
Catch one of the many cultural events around town.
Visit any of the 17 museums at gorgeous Balboa Park.
Is your schedule overflowing yet? We hope not, because this is only a tiny portion of the adventures available in San Diego. You'll need a return trip, so you can come back to see more.
Enhancing Your San Diego Vacation
Now that you've secured your airfare and lodging, and highlighted you must-do activities around town, it's time to enhance your vacation with our concierge services. Our expertise and knowledge of the city can cut out a lot of the hassle in making plans. We can make sure everything goes off without a hitch – often with special discounts. Not to brag, but we have some solid connections around the city that can really benefit our guests!
Everyone goes to the beach. But have you ever wanted to have a beach bonfire? How do you even do that? Is it legal? The answers are yes, it's easy, and yes. A beach bonfire is one of our most popular requests. We'll bring all the gear you need right to the beach, and we'll even clean up afterward. In between, you're free to do your thing. Gather with a group of friends for brews and stories, or plan a romantic moment with that special someone. Our beautiful bonfires have even been the site of a few marriage proposals!
Want to see San Diego from a completely different viewpoint? Our bike service provides free cycles for our guests to explore the city on two wheels. San Diego has routes for bikers around town and along the beach. The most popular ride is along the boardwalk, where you can ride and stop along the way at all the cool shops. Or jump in the ocean, then ride to the next beach and jump in there!
What do you need to make your San Diego vacation unforgettable? Stay with us and realize the vacation of your dreams. Begin your property search here or call us at (858) 531-3247. We're happy to discuss our options with you and can even make a recommendation based on your needs.