LEGOLAND California is a theme park and resort in Carlsbad, just north of San Diego, which is based on the popular Lego brand toy. The main attractions at the park are its many Lego-themed rides and shops. There is a hotel at the park, but many visitors opt for a vacation rental instead of staying at the on-site hotel.
Much like the hotels at Disneyland a little further north, the lodging options at LEGOLAND aren't the greatest. Hotel rooms at the theme park are often booked full, guest rooms are on the smaller side, and prices are heavily inflated. And, while many parents can't wait to experience the fun and excitement with their children at LEGOLAND, staying at the resort and being inundated with crowds, noise and waiting in line is a bit much. For parents on a budget, oftentimes staying overnight in a hotel at the theme park isn't an option at all.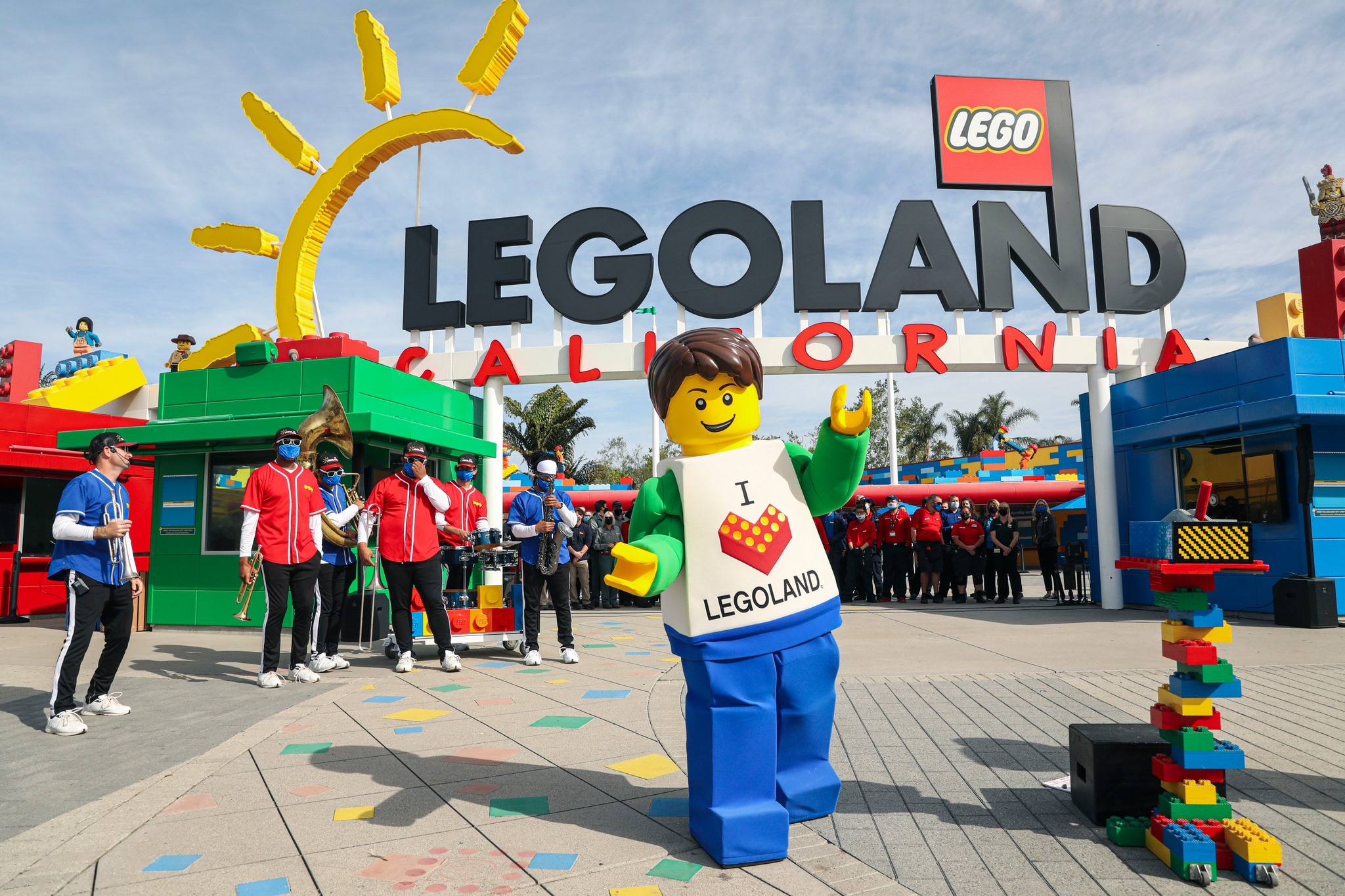 Why stress about cramped spaces and crowds when a spacious, relaxing vacation rental is only a short drive away? San Diego Coast Rentals has fully furnished, turnkey residences where there's plenty of space to stretch out and everyone has their own bedroom. We have vacation rentals with two, three and four bedrooms that are in the heart of the city near the Gaslamp District and properties only a short drive from LEGOLAND. We even have beachfront rentals where you can walk right out your door and dip your toes into the Pacific Ocean! The best part is many of our vacation rentals are less expensive than the upscale hotel options at LEGOLAND. For budget-conscious travelers and savvy parents looking to save on lodging, it's a terrific, cost-effective option that provides more bang for your buck.
About LEGOLAND California
LEGOLAND California opened in 1999 and was the first theme park for the toy brand that wasn't in Europe. A second park in Florida opened in 2011. When LEGOLAND California originally opened, it consisted of eight unique parts: The Beginning, Village Green, The Ridge, Fun Town, The Garden, Miniland, Castle Hill and Imagination Zone.
Since the early days of the park, LEGOLAND California has evolved, adding and removing several attractions. Of note, a Lego-themed Sea Life Aquarium opened in 2008. A 5.5-acre water park followed, in 2010, and was further enhanced in 2014. The 250-room hotel was added in 2013 and a "castle" hotel was built in 2018.
Attendance at LEGOLAND California exceeds more than 3 million visitors during a normal calendar year. The theme park employs more than 2,200 workers in total: 600 full-time staffers, about 500 part-time workers, and more than 1100 seasonal employees.
Attractions at LEGOLAND California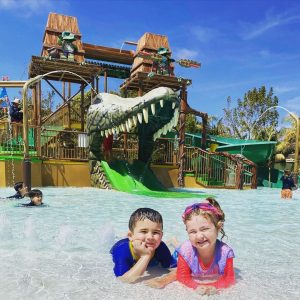 LEGOLAND California has a roster of about 60 rides and attractions, ranging from easy rides for small children to more thrilling amusements that have height/age restrictions. There are also various shows and activities around the park that are worth checking out. There's even cool shopping and tasty dining options throughout LEGOLAND. There's way to much to list it all here. The best thing to do is grab a park map and come up with a plan to experience it all. Trust us, you don't want to miss a thing!
The new Lego Movie World has three new rides where the immersive world of the hit movies come to life. Emmet's Flying Adventure Ride will have you feeling like you're flying through a world created completely from Lego bricks. Join Master Builders on a unique Triple Decker Flying Couch as cutting-edge technology transports you all over the Lego movie universe. Unikitty's Disco Drop is an all-new drop tower ride that takes you through a rainbow-filled adventure based on the popular character Unikitty and her many distinctive moods. On Queen Watevra's Carousel, younger riders can spin along with the Queen and her 60 majestic horses.
The water park has a fun collection of rides, too. At the Build-a-Raft River, construct your vessel and float down a not-so-lazy river. There are big slides, fun tubes, rafts for the entire family and an awesome wave pool. You can certainly fill your day just on the water park side, so pack your swimsuit and sunscreen!
The Sea Life Aquarium is an interactive exhibit meant to be a child's first guide to life in the sea. It combines hands-on, active learning with fascinating educational talks and one-on-one encounters with sea creatures like sharks, octopi and rays. At a new exhibit, Sea at Night, you can stroll in a gentle surf under a starry sky, during the day.
How to Get to LEGOLAND California
LEGOLAND California is about 33 miles from the Gaslamp District in downtown San Diego. It is only 24 miles from La Jolla. If you're coming from the north, LEGOLAND is about 84 miles from downtown Los Angeles. Here's how you get to LEGOLAND California:
From San Diego North County: Take I-5 South to Cannon Road, head east, turn right at LEGOLAND Drive and follow the signs.
From San Diego North County Inland: Take 15 North or South to 78 West to I-5 South, then take Cannon Road, head east, turn right at LEGOLAND Drive and follow the signs.
From Coastal San Diego: Take I-5 North to Cannon Road, head east, turn right at LEGOLAND Drive and follow the signs.
From San Diego East County: Take 8 West to I-5 North to Cannon Road, head east, turn right at LEGOLAND Drive and follow the signs.
From Los Angeles/Orange County: Take the 405 South/I-5 South to Cannon Road, head east, turn right at LEGOLAND Drive and follow the signs.
Tickets to LEGOLAND California
You can purchase tickets to LEGOLAND on the theme park's website. There are a few different ticket packages, depending on what you need:
One-Day Theme Park Only
One-Day Theme Park + Aquarium
Annual Passes
There are ticket options to visit LEGOLAND only, LEGOLAND plus the water park, LEGOLAND plus the Sea Life Aquarium, or for just the Sea Life Aquarium.
LEGOLAND California Lodging
Our lodging choices provide you with more flexibility on your San Diego vacation. Not only can we help you pull of a perfect visit to LEGOLAND, but we can arrange other fun outings like a bonfire on the beach or a bike ride along the boardwalk. Planning a fun family event is a great way to ensure your vacation Is remembered for years to come.
Our vacation rentals also allow you to get the entire family under one roof. Don't share multiple hotel rooms and have everyone running up and down the halls of some hotel. Our larger vacation rentals can have your family sitting together at the breakfast table, or gathered around the fireplace for a board game after dinner. Our bespoke vacation rentals have full kitchens so you can execute a flawless family dinner.
Take you vacation up a notch and consider a vacation rental through San Diego Coast Rentals. Browse our inventory and see what catches your eye, or give us a call and we can discuss the options based on your dates and interests. Call us at (858) 531-3247.