If you're thinking about a vacation to California, a few top contenders usually come to mind right away: San Diego and Los Angeles. The two cities are SoCal's best options for a fun-filled vacation with fabulous weather, beautiful beaches, and countless adventures to enjoy. Choosing between San Diego and Los Angeles when you're planning a trip to Southern California can be a tough decision. The cities have a few similarities. Both L.A. and San Diego provide:
Amazing weather year-round, terrific food
Fabulous beaches
Excellent restaurants and nightlife
Diverse and dynamic attractions that are entertaining, educational, and culturally significant
They are only 120 miles apart but couldn't be more different. So, which is a better fit for your next vacation?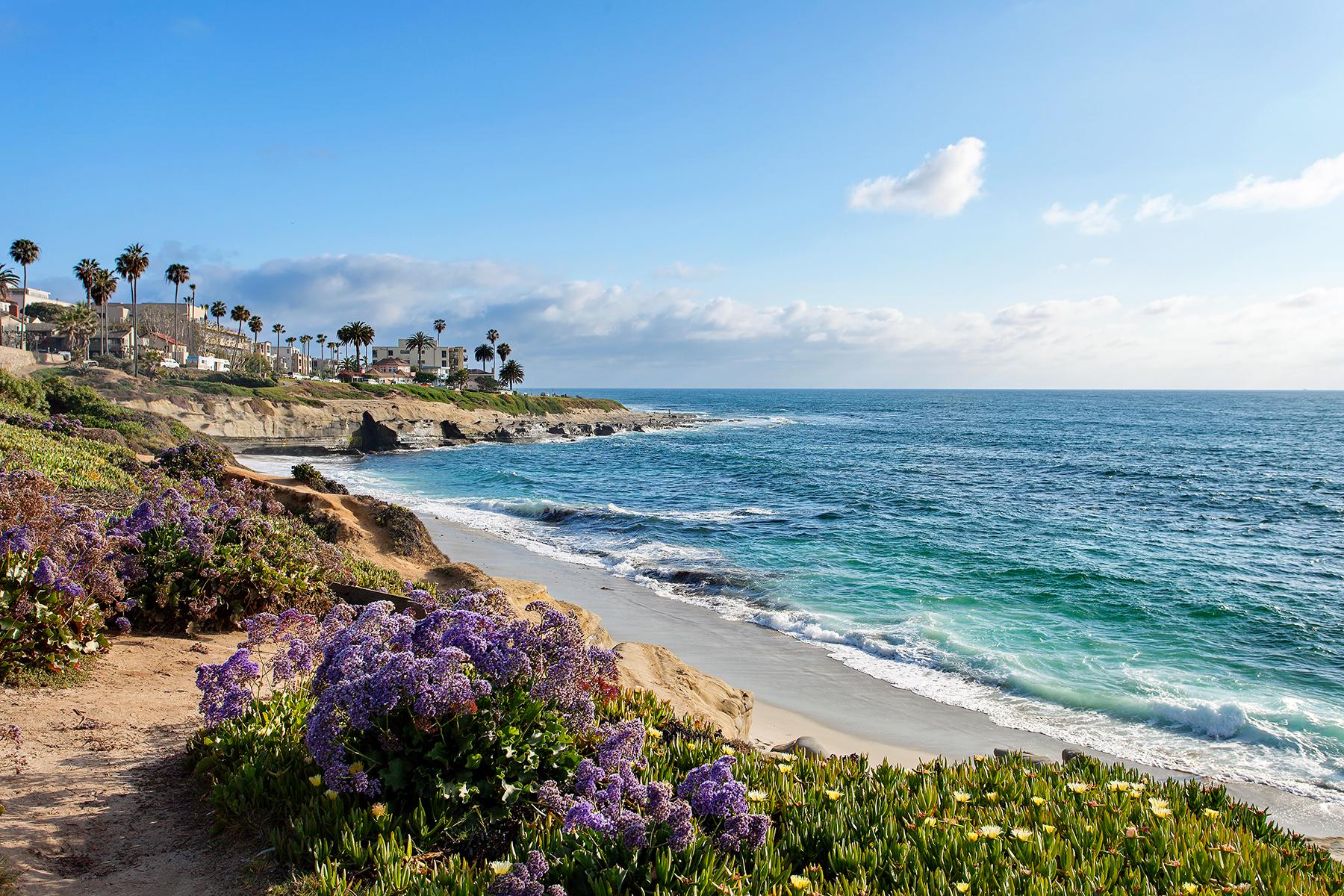 Los Angeles vs. San Diego: Different Vibes
The most distinct difference between Los Angeles and San Diego is the vibe of both cities. The City of Angels is best known for its varied suburbs – each with its own character. It's the second-largest city in the United States, so there's no shortage of places to go or sights to see. There's the glitz and glam of Hollywood, the upper-crust lifestyle of Malibu, and the Hollywood Hills. Downtown LA's trendy "Thirty Mile Zone" with the Grottos and Rodeo Drive, Santa Monica and its iconic pier, Pasadena, Silicon Valley, and oceanside communities like Long Beach and Huntington Beach.
The LA Vibe
Los Angeles prides itself in presenting the best of the best. It is not an affordable city, and nearly every aspect of travel is expensive. Privacy is a commodity in LA, and you must pay for it if you want it. From lodging, dining, and entertainment expenses to inflated travel costs and time-consuming traffic jams and travel times, LA can be frustrating at points if you're not used to it. If you ever hear the phrase "LA time," you understand that doing anything in the city usually operates on its own timeframe, so there's no use fighting it. In LA, it's just a way of life.
The San Diego Vibe
San Diego is considerably more laid-back than LA. A vibrant and diverse border city, San Diego is best known for its lovely beaches, excellent museums, tasty food, and endless things to do around the city. The southernmost city on the West Coast, San Diego has a robust Hispanic community that offers many of the tastes and flavors of Mexico just across the border. The city's excellent public transportation system makes it easy to get around. The downtown and the beach area are accessible on foot, and there are many walking, hiking, and biking trails.
Beautiful Balboa Park is one of the oldest public open spaces in the United States. Located in the city's heart, Balboa Park is home to the San Diego Zoo and a few other noteworthy sights. The trendy Gaslamp Quarter is the city's hub for dining and entertainment. Torrey Pines to the north of the city presents terrific scenery and a picture-perfect setting for championship golf. Along the coast, points of interest include the USS. Midway Museum, Mission Bay, Mission Beach, and Coronado Island.
Los Angeles vs. San Diego: Things to Do
Los Angeles and San Diego offer lots to do, but the activities can vary greatly. Los Angeles is filled with museums, landmarks, and Hollywood attractions, like Hollywood Boulevard, the Hollywood Sign, and the Walk of Fame. LA is the go-to place for partiers, and live music, nightlife, and the club scene keep the party going until the wee hours of the morning. Clubs are vibrant, with extravagant décor and hot themes. For eats, LA has fantastic restaurants with innovative chefs, plus a wide variety of food trucks. Local beaches have a carnival-like atmosphere, with street performers, surfers, and skateboarders around every turn. Legendary Venice Beach is a mile and a half stretch of sand and sun.
Things are a bit different in San Diego: adventures are more geared toward families. The local beaches are laid-back and pristine, including Ocean Beach, Pacific Beach and La Jolla. Top-class chefs offer succulent cuisine with immaculate wine pairings at the dinner table. The city has a strong presence of Asian and Italian restaurants. Seafood also takes center stage; you can find fish tacos at nearly every restaurant in town – along with the city's numerous food trucks. The city pulsates with DJs, live music, dance clubs, stage clubs, and rooftop bars at night.
Los Angeles vs. San Diego: Beaches
There's no shortage of sandy beaches along the West Coast, and many of the best are in Los Angeles and San Diego. Each city has more than a dozen large beaches, so there are many options. Here are four of our favorites from each city:
Best Beaches in LA
Venice Beach: The famous beach is a mile and a half long. Its noted boardwalk is filled with weightlifters, vendors, buskers, and street performers.
Santa Monica Beach: Long white sandy beach made famous years ago by TV's "Three's Company." Home of the Santa Monica Pier, with rides, shops, and amusements.
Huntington City Beach: A 121-acre park known for its incredible surf breaks. Home to the International Surfing Museum and numerous surf shops. Plus, heaps of restaurants, bars, and breweries.
Laguna Beach: Busy beach with volleyball and basketball, plus a boardwalk that runs the entire length of the beach. Good swimming at Main Beach in the middle of downtown Laguna Beach.
Best Beaches in San Diego
Mission Beach: Some consider Mission Beach the perfect beach: a bustling boardwalk, a fun amusement park, and an ideal mix of locals and tourists. The most popular Mission Beach attraction is Belmont Park, an amusement park that houses the longstanding Giant Dipper roller coaster, built-in 1925, bumper cars, and other classic carnival rides.
Ocean Beach: Ocean Beach is a classic SoCal beach. Surfers and sunbathers love the beach, and Ocean Beach Pier is a popular local fishing spot with panoramic views. Nearby Newport Avenue has antique shops, beachwear and surf boutiques, organic groceries, taquerias, and brewpubs.
La Jolla Shores: Excellent kayaking, snorkeling, and scuba diving, with beautiful sea caves to explore. Parks, playgrounds, and gentle waves make this the ideal family beach in San Diego.
Torrey Pines: Torrey Pines is a 1,750-acre oceanfront reserve just 30 minutes from downtown San Diego. People mainly visit the miles of trails through pine forests, sandstone canyons, and the 4.5-mile Torrey Pines State Beach. The reserve is open 365 days a year, from sunrise to sunset, and all entering cars must pay an admission fee, which ranges from $10-$25.
Where to Stay in San Diego
Our vacation rentals are the perfect complement to a San Diego destination vacation. We have smaller condos near downtown that are a hit with romantic couples who want to escape to San Diego. We even have larger residences for families who wish to spend the week experiencing all of downtown's amazing adventures, like Sea World, San Diego Zoo, and the USS. Midway.
A family vacation rental gives you privacy from other travelers and offers amenities you don't get with a conventional hotel. Pick a rental with a private hot tub, full kitchen, or private deck or patio so that you can experience our beautiful San Diego nights with your loved ones. We even have rentals with immediate beach access and some only a short walk from the ocean. To find an excellent vacation rental condo or home in San Diego, view our available listings, or call (858) 531-3247.