Lodging in San Diego for the Rock n' Roll Marathon
Event: Rock n' Roll Marathon and Half Marathon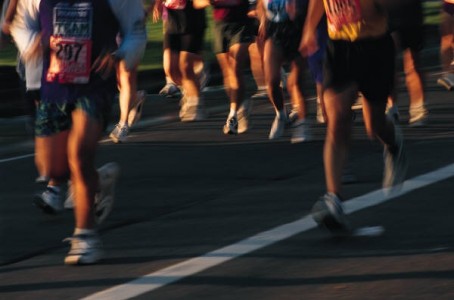 Date: June 2, 2013
Location: 6th Avenue & Quince Street
Whether you are an avid runner looking for an exciting new running experience, or a newbie who wants to cross a marathon or half-marathon off their bucket list, the Rock n' Roll Marathon in San Diego is the place to be.
The San Diego Rock n' Roll Marathon is one of the most well-known and popular marathons in the country. It regularly attracts over 20,000 marathoners and half-marathoners, many of whom dress up. The atmosphere of the marathon and half-marathon is electric every year as runners transverse downtown San Diego to the accompaniment of live bands playing along the route.
One of the most exciting changes in 2013 is that the race course has been changed so that runners will now finish inside Petco Park Stadium, home of the San Diego Padres.
If you have always wanted to run a "destination race", the San Diego Rock n' Roll marathon or half-marathon is a great choice. Consider bringing the family and taking a vacation in San Diego after the race. The city is filled with amazing sights and adventures, including luxurious beaches, SeaWorld, Legoland, and the San Diego Zoo.
San Diego Rock n' Roll Marathon accommodations; If you are looking for lodging for the San Diego Rock n' Roll Marathon, consider  San Diego Coast Rentals, which offers vacation condos and private homes to rent in and around San Diego. Our properties are clean, well-maintained and competitively priced compared with downtown hotels, and units are available that have upto five bedrooms.
Many of our properties are located on or near the beach and are within easy driving distance of the race start (though there's also plenty of public transportation as well.
If the San Diego Rock n' Roll Marathon or half-marathon is only the start of your San Diego vacation, then make it truly enjoyable with a classy vacation rental property. Check out our available locations or give us a call at (858) 531-3247 for recommendations based on your preferences and budget.