San Diego is a beer lover's paradise. The city is filled with beautiful bars, taverns, and pubs and is home to terrific craft breweries. Many vacationers choose San Diego as their destination to try all the fantastic food and brews the city offers. If you love visiting a new brewery and ordering a flight, you're going to love San Diego! In addition to all of the great drinking establishments around town, the city also hosts a few fun craft beer festivals that you shouldn't miss. These are San Diego's best craft brew festivals and events.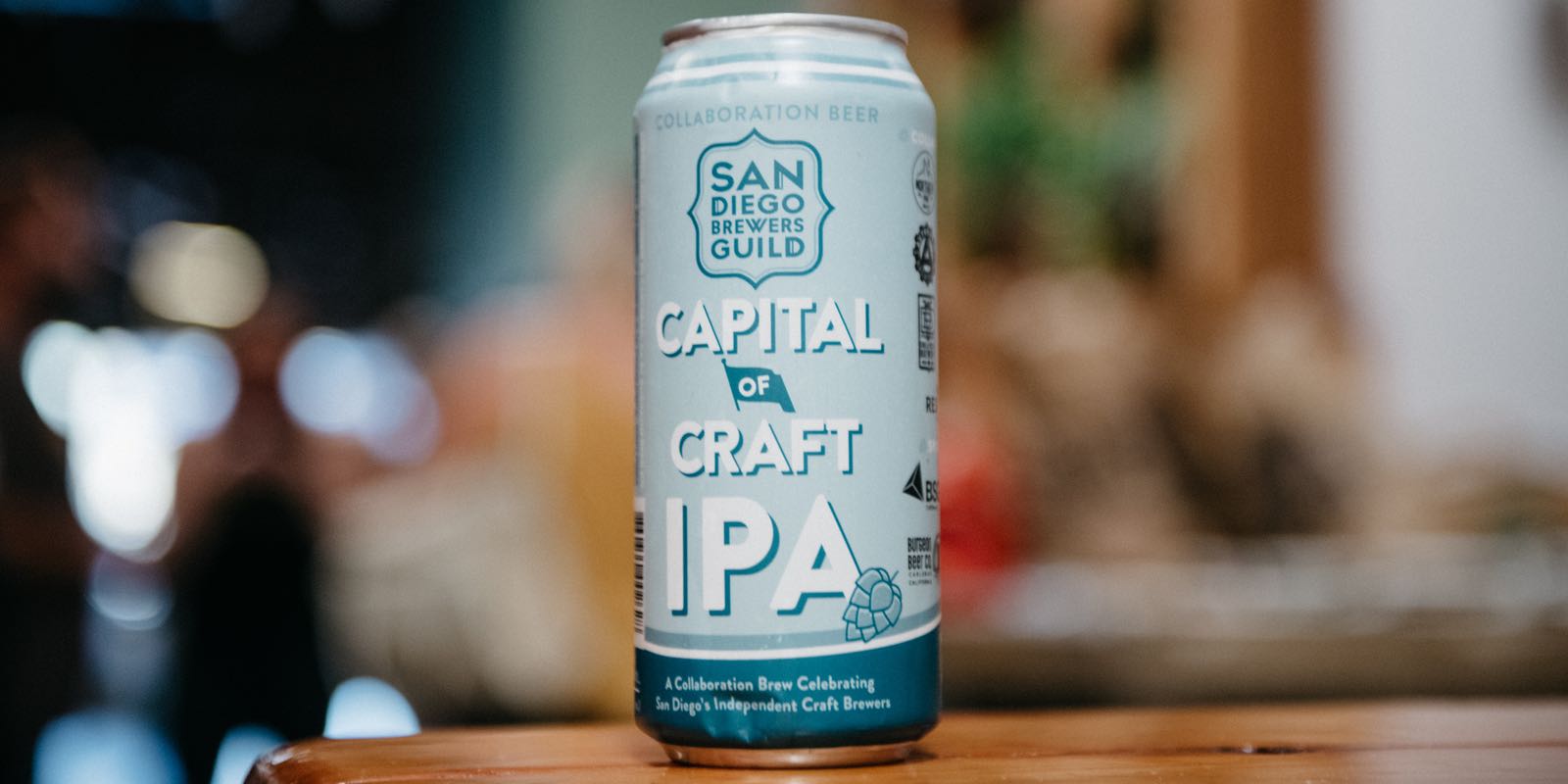 San Diego Brew Fest
For more than 10 years, the San Diego Brew Fest has brought beer fans to NTC Park every January. The event has more than 70 breweries on hand, featuring 200 different beers and 10 popular San Diego food trucks. The family-friendly event features cover bands and lawn games. Typically, the event occurs, rain or shine, during the afternoon hours (approximately 1-4 p.m.).
General admission is $50 and includes unlimited samples from more than 70 breweries, along with live music and access to the food trucks. Early entry is $65 and lets you in an hour earlier, at noon. The exclusive first hour from noon to 1 p.m. will offer specialty beers.
You must be 21 years of age or older to attend. No children are allowed, even with parental supervision. No infants or toddlers will be admitted, and no pets are allowed. If you need a Designated Driver, you can purchase a DD ticket for $20 at the door. Parking is free and available throughout NTC Park.
San Diego International Beer Festival
The San Diego International Beer Festival has been going strong since 2007 in Del Mar. Each year, hundreds of breweries worldwide vie for the honor of being named the Best in Show or Champion Brewery.
The San Diego International Beer Festival includes all types of beers across multiple categories. Beer competition divisions include American Wheat and Belgian Ales, fruit beer, herb, and spice beer, chocolate, and chili beer, coffee beer, rye beer, Brett and other sour beer, wood and barrel-aged strong stout, smoked beer, Pilsener, European lager, American lager, amber lager, dark lager, German bocks, golden or blonde beer, English pale ale, Australian pale ale, American pale ale, India pale ale, bitter and Scottish style ale, German ale, German Weiss, French and Belgian ale (strong, sour and dark), specialty stout, fresh hop beer, barley wine, meads, ciders and Perrys. There are numerous subcategories for each division – so a lot is going on!
The competition is open to any commercially licensed brewery, brewpub, meadery, or cidery. All beers entered must be currently available for commercial sale to the public. Competition beers consist of three bottles or cans of 16 ounces or more (17.9 oz., 22 oz., 750 ml.), or four bottles or cans if 11 ounces or 12 ounces. Entry deadline is typically in August, and judging takes place in late September. Winners are announced in October.
San Diego Taco and Beer Festival
Every April, the San Diego Taco and Beer Festival puts two of the city's favorites on a pedestal for a day of great food, tasty brews, live music, and entertainment. The event started in 2019 and is quickly gaining steam. Guests can experience bottomless craft beer tastings from local and regional breweries and access culinary food vendors selling the best tacos in town! While trying out all the craft beer and tacos, shop boutique vendors, purchase original art and try additional food options.
General admission to the festival is from 2 p.m. to 7 p.m. most years. The festival starts with a beer tasting during the afternoon, usually from 2 p.m. to 5 p.m. There is live music throughout the day, with performances at 2:30, 4:00, and 5:30 p.m. There are unlimited beer tastings, and you get a custom cup that you can use and keep. VIP packages offer early entrance.
This is a 21 and over event – no babies or children. No strollers and no pets. You must show a valid ID upon entry. Plan your ride and take advantage of ride-sharing services to and from the event.
San Diego Beer Week
San Diego Beer Week has been featuring San Diego County's best independent craft breweries every November since 2008. Sponsored by the San Diego Brewers Guild, the event brings more than 150 breweries to one location for a week of delicious, innovative offerings in the "Capital of Craft."
The festivities kick off in the weeks leading up to the event with a San Diego beer tasting experience that includes two thoughtfully curated packages of local craft delights that are shipped directly to your door. Each tasting tour consists of a mixed 12-pack of 16-ounce cans. Each box has the Capital of Craft-winning IPA, additional award-winning beers, tasting notes, and video interviews with select brewers. Here are the various choices for the San Diego Beer Tasting Experience:
Tasting Tour No. 1
Abnormal Beer Co. | Strata Mind West Coast IPA
AleSmith Brewing Company | Speedway Stout with Mexican Dark Chocolate, Sea Salt, and Mexican Coffee
Belching Beaver Brewery | Dichotomy IIPA
Burgeon Beer | Treevana IPA
Embolden Beer Co. | Hidden Paradise Hazy IPA
Mission Brewery | Shipwrecked IIPA
San Diego Brewers Guild | 2021 Capital of Craft IPA
Second Chance Beer Company | Frosty the Hazeman Hazy IPA
Stone Brewing | Fear.Movie.Lions Hazy Double IPA​​
TapRoom Beer Co. | Runaway Lawnmower Cream Ale
​Westview | La Costa IPA
Wild Barrel Brewing Company | Vice Watermelon Apricot Fruited Berliner Weisse​
Tasting Tour No. 2
Ballast Point | Victory at Sea Imperial Porter with Coffee and Vanilla
Chula Vista Brewery | Hilltop West Coast IPA
Coronado Brewing Company | Palm Sway Island-Style IPA
​Harland Beer Co. | Japanese lager
Karl Strauss Brewing Company | Tangible Fruited IPA
Lost Abbey | Noble Tendencies Czech-Style Pilsner
Owl Farm Unique Fermentations | Watermelon Tajín Gose
Pizza Port Brewing Company | Dream Trip IPA
Pure Project | Subconscious Mind Murky IPA w/ Nelson Sauvin, Strata & Hallertau Blanc Hops
Rouleur Brewing Company | DOPEUR Juicy IPA
San Diego Brewers Guild | 2021 Capital of Craft IPA
Societe Brewing Company | World Of Wonders Hazy IPA​​
San Diego Brewers Guild was founded in 1997. Its mission is to encourage awareness and improve the visibility of locally brewed beer through education and involvement in community events. Proceeds from the event support the guild.
Beer Festival Lodging in San Diego
If you're coming to San Diego to try all the excellent craft brews, or if you're attending one of these spectacular festivals, we have accommodations that are a perfect fit. Browse our vacation rentals or call us at 858-241-2231, and we'll help you narrow down the options and find the ideal rental for you. We know our properties well and can answer any questions you have.