Condo Rentals and Lodging for the San Diego Crew Classic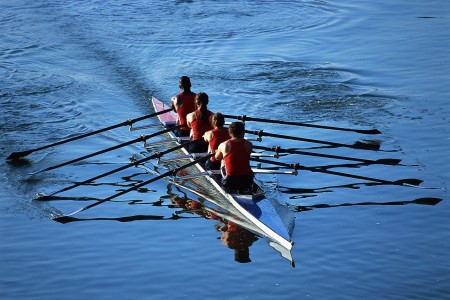 Event: The San Diego Crew Classic
Dates: April 6 – 7, 2013
Location: Crown Point
3804 Ingraham St.
San Diego, CA
This April, Mission Bay will be hosting some of the best rowers in America at the 40th annual Crew Classic, one of the best known rowing events in the country.
The Crew Classic is the largest exclusively eight-oared regatta in the world, and usually attracts thousands of spectators over two days.
The event includes junior and varsity collegiate divisions as well as junior, club and masters races.
In each race, eight rowers and a coxswain work together to propel their shell 2,000 meters through the water as fast as they can. The rowers are trained to sync their motions to maintain balance, speed and a smooth forward motion. Even though the rowing may look simple on the surface, it is a complex, full-body movement that requires maximum effort and exact skill.
If you are competing in the San Diego Crew Classic in 2013 or are planning on coming from out of town to watch the races, consider lodging in a local condo or house to enjoy for the weekend. A vacation rental will be much more comfortable than a crowded hotel room, and will allow you to really enjoy all that beautiful San Diego has to offer, especially if you are staying for an extended period.
At San Diego Coast Rentals, we have plenty of vacation properties available for individuals, couples and families at a variety of budgets and within easy driving distance to the Crew Classic. Our vacation rentals are clean, well-cared for and located in some of the best areas in and around San Diego. Best of all, we are usually able to match or even beat the price of similarly-sized hotel rooms.
If you need lodging during the Crew Classic in San Diego, consider San Diego Vacation Rentals. See a list of all of our available rentals, or give us a call at (858) 531-3247 and we can make suggestions based on your preferences and budget.