The San Diego International Auto Show is one of the best car shows in the United States, and a wonderful opportunity to see the coolest new vehicles and automotive products on the market. If you're an auto aficionado, car collector, or work in the industry, we have vacation rentals available near downtown that offer plenty of space, lots of privacy, and key amenities you won't find at any downtown hotel. Many have a garage – just in case you have your own sweet ride!
Our vacation rentals near downtown are either condominiums or private homes. We have condos near downtown that are only minutes from the convention center where the auto show takes place. At a luxury condo, it's nice a quiet. No fighting crowds, waiting in line, or cramming into a hotel elevator.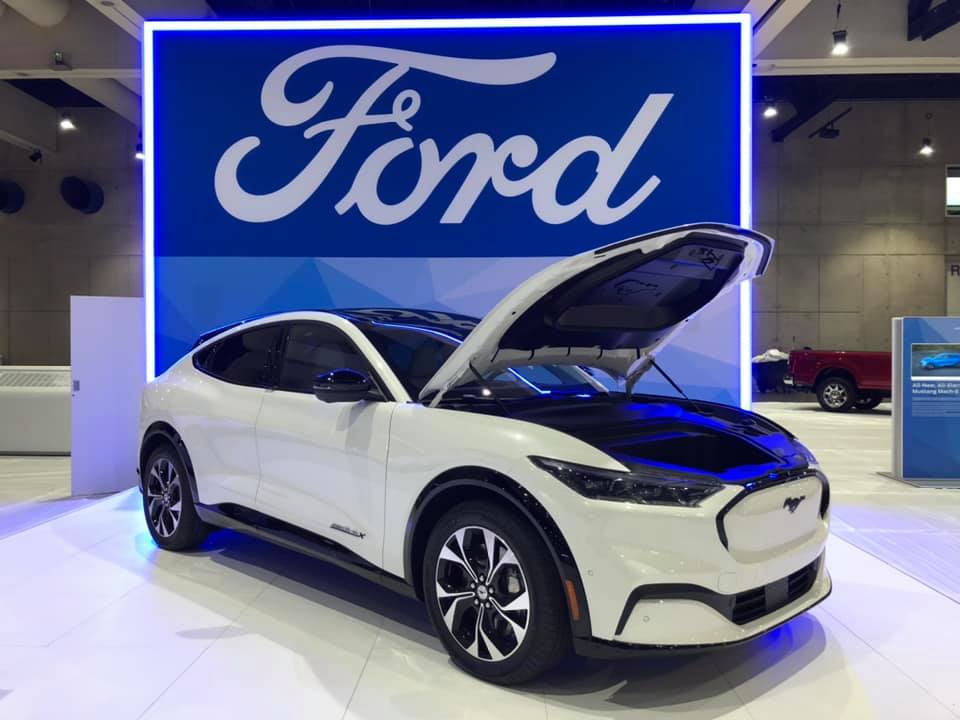 Our private home collection includes upscale residences with ample square footage; improved kitchens with everything you need to prepare a meal except the groceries; enhanced master bedroom suites with plenty of closet space; master bathroom amenities like steam showers and Jacuzzi tubs; a deck or patio with scenic views; and complimentary Wi-Fi and premium cable TV. Why share a sub-par hotel hot tub when you can kick back in your own private hot tub after spending all day on your feet at the auto show?
About the San Diego International Auto Show
The San Diego International Auto Show takes place in late December at the San Diego Convention Center and is the second largest auto show in California. It is one of the most attended events in the city. The annual event typically lasts about four days and features an awesome array of new vehicles under one roof from the world's top automakers.
Picked as a global destination for vehicle manufacturers to showcase their products, the San Diego International Auto Show is a major industry event that helps stimulate auto sales throughout the country. For spectators, it is a rare opportunity to see newly unveiled vehicles that are not yet in showrooms. The vast selection of automobiles on display features the newest technology that enhance the overall driving experience – all packaged with luxurious interiors and wrapped in cutting-edge designs. When not captivated by the cars, visitors can participate in fun new features, family entertainment and interactive activities.
Owned, produced and presented by the New Car Dealers Association of San Diego County (NCDA), the auto show's theme is "Where the Cars are the Stars." Car aficionados can get up close and personal with hundreds of new cars, trucks, SUVs, crossovers, hybrids, EVs, exotics and other vehicles on display, including new models not yet in showrooms. Fans seeking to experience how new vehicles drive and ride can take a test drive. One of the more popular test drives is the Camp Jeep Off-Road Experience offered by Jeep.
Auto Show Exhibitors
The San Diego International Auto Show is a showcase of the world's finest vehicles and includes the top automakers on the planet. Major U.S. automakers like Chevrolet, Dodge and GMC has a strong presence at the event, but it's also an opportunity for up-and-coming carmakers to make an impact. And, of course, luxury brands like Aston Martin, Rolls-Royce and Lamborghini are some of the most exciting booths at the show. You can expect to see these great car companies year after year!
Acura
Alfa Romeo
Aston Martin
Bentley
Buick
Cadillac
Chevrolet
Chrysler
Dodge
FiatFord
Genesis
GMC
Honda
Hyundai
Infiniti
Jaguar
Jeep
Kia
Lamborghini
Land Rover
Lexus
Lincoln
Mazda
McLaren
Mini
Nissan
Ram
Rolls-Royce
Subaru
Toyota
Volkswagen
Specials Events at the San Diego International Auto Show
The exciting four-day event has a few interesting exhibits that are worth a closer look. In addition to walking around booths and displays, check out these special exhibits:
Exotics Vault: Featuring luxury vehicles from manufacturers like Bentley, Lamborghini, McLaren and Rolls-Royce and more.
Family Day: Sunday is Family Day. Children 12 and under get in free with a paying adult. Don't miss fun activities for kids of all ages, including a visit from costumed superheroes.
Test Drives: Get behind the wheel of a variety of manufacturers. Camp Jeep has thrilling rides on its off-road inspired indoor test track.
SDG&E Ener-G Station: The SDG&E Ener-G Station has the latest in fuel saving and environmentally friendly technologies.
Nissan Military Appreciation: Nissan supports active military and veterans with a special ticket promotion for active and retired military personnel to receive free tickets from participating San Diego Nissan dealers (while supplies last).
Getting to the San Diego International Auto Show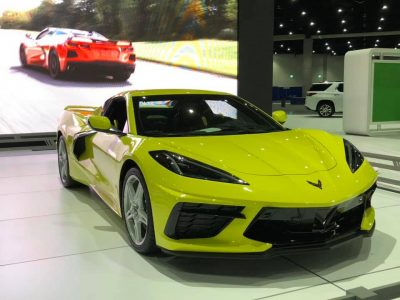 The auto show takes place inside the San Diego Convention Center, located downtown on San Diego Bay only a short walk from the city's exciting Gaslamp District. From Interstate 5 South, take the Front Street exit and continue to Harbor Drive, then turn left. Follow signage to the parking entrance. From Interstate 5 North, take the Cesar Chavez Parkway exit, then run left. Follow Cesar Chavez Parkway to Harbor Drive and turn right. Follow signage to the parking entrance.
On-site private parking is available at the convention center's underground garage, located beneath the exhibit halls. To park in the underground garage, enter on Harbor Drive between 1st Avenue and 5th Avenue. The daily rate changes from day to day, depending on the event and demand. Payment is due upon entry; there are no in-and-out privileges. Electric vehicle charging is available. Ask an attendant to direct you.
You can take the Amtrak train to the station less than a mile away. The San Diego Trolley offers two stops in front of the San Diego Convention Center at Harbor Drive/1st Avenue and Harbor Drive/5th Avenue.
How to Get Tickets to the Auto Show
Tickets to the San Diego International Auto Show can be purchased online through the auto show website. Prices are $15 for adults (age 13-61 years old) and $12 for seniors (age 62+) and active military personnel with ID. Tickets for kids ages 7-12 are $11, except on Family Day when children under 12 are free. Kids ages 6 and under are free when accompanied by an adult.
Find Your San Diego Vacation Rental
Start your lodging search here, or give us a call at (858) 531-2347 and we will be happy to recommend something to you! We have condos right downtown that are luxury rated and only steps from the convention center. If you're looking for something special, we have beachfront rentals that are right on the ocean!