When it comes to vacation destinations, both San Diego and San Francisco offer something for everyone. San Diego has miles of beaches, a beautiful harbor, and plenty of activities for the whole family. San Francisco has famous cable cars, Alcatraz Island, and the iconic Golden Gate Bridge.
When deciding between San Diego and San Francisco for a vacation, it comes down to personal preference. Do you want to relax on the beach and soak up the sun? Or do you want to explore the city and experience the hustle and bustle? Are you looking for family activities or a romantic weekend getaway? In this post, we look closely at the similarities and differences between these two West Coast cities and help you decide which one best fits your vacation goals.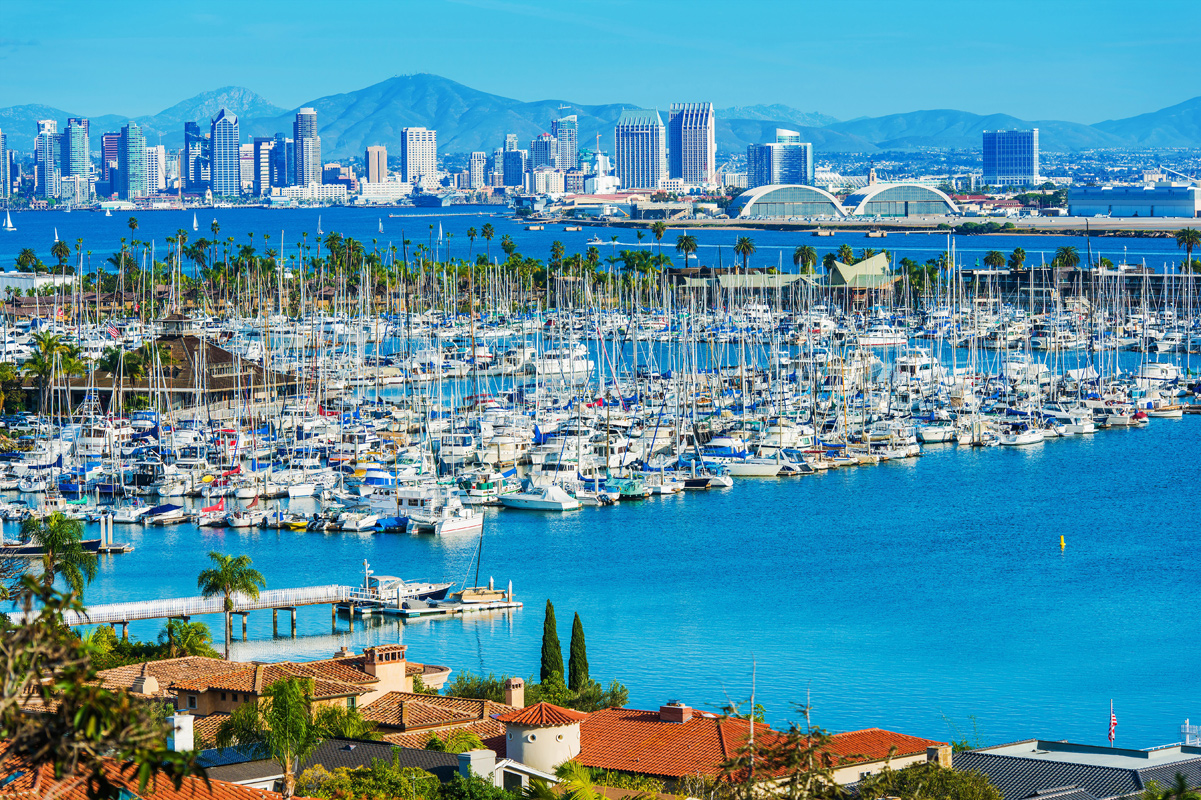 Which City Has Better Tourist Attractions?
If you're looking for a great vacation spot, you can't go wrong with San Diego or San Francisco. Both cities offer something for everyone, from art and culture to outdoor activities and historic sites. In San Diego, you can enjoy the sunny weather and the beautiful beaches and even catch a baseball game at Petco Park.
San Diego is an exciting option for a vacation, but nearby San Francisco has plenty of iconic landmarks like the Golden Gate Bridge and Alcatraz Island. In San Francisco, explore Golden Gate Park, take a cable car ride to Fisherman's Wharf, eat your way through Chinatown, or take a stroll across the famous bridge. There are also multiple neighborhoods with unique cultures and a variety of attractions. The bay is an excellent place for sailing, and there are also various parks with stunning views of the city.
If you have an active, fun family, San Diego may be the best place for a vacation. It is the second-largest city in California and has an excellent, sunny climate. It has gorgeous beaches and plenty of parks, and the harbor is ideal for spotting wildlife. The city has plenty of attractions and activities, such as the San Diego Zoo, SeaWorld, and Balboa Park.
Which City Has Better Weather?
For the weather alone, we'd recommend San Diego. San Diego is more hospitable for a vacation than San Francisco. The weather in San Diego is more reliably sunny and warm, making it ideal for outdoor activities like beach-going and hiking.
Southern California- including Los Angeles and San Diego- is usually much warmer than the Bay Area and gets significantly more sun. Even in winter, daytime temperatures regularly reach into the 60s (15°-20°C) and warmer. Summers can be stifling inland, but Southern California's coastal communities are comfortable. The area's limited rainfall is generally seen between December and mid-April, but it's rarely intense enough to be more than a slight inconvenience. It's possible to sunbathe throughout the year, but only die-hard enthusiasts and wet-suited surfers venture into the ocean in winter.
San Diego is the perfect destination if you're looking for some sun and sand. With miles of stunning beaches, you can soak up some rays or take a dip in the ocean. There are also plenty of activities like surfing, kayaking, and paddle boarding to enjoy.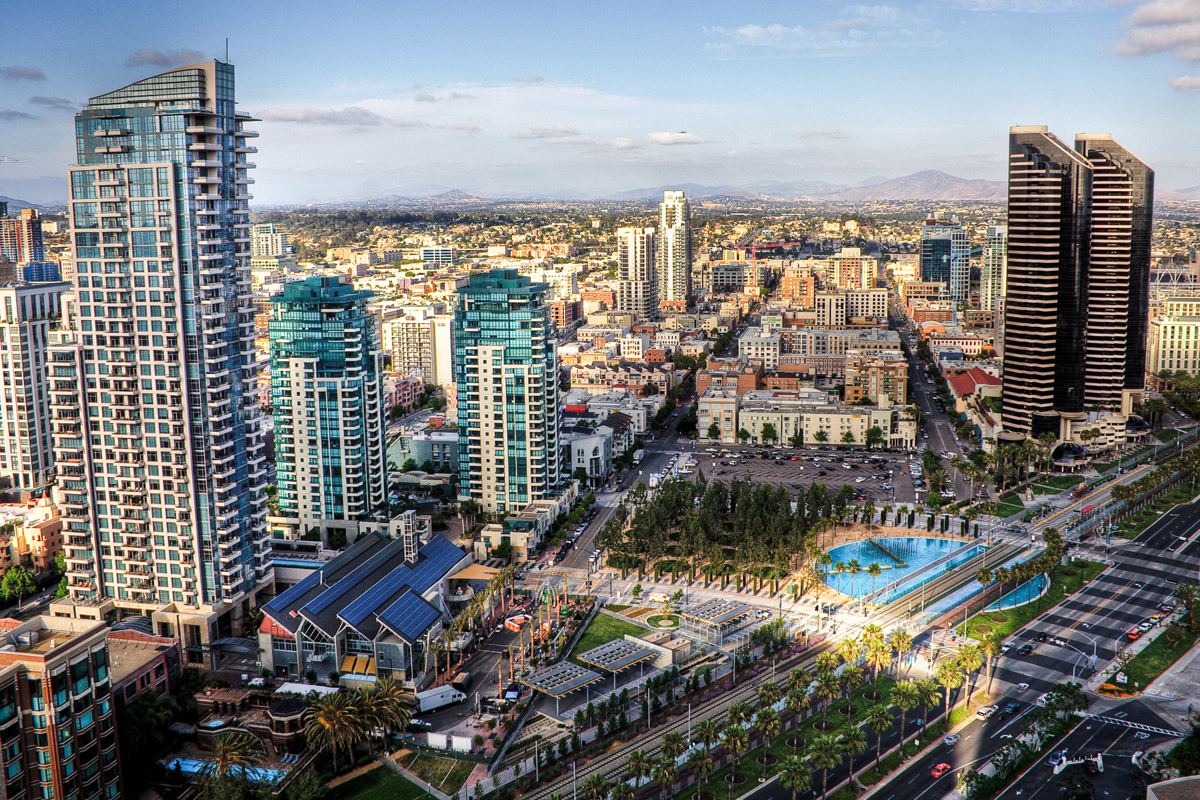 Which City Has Better Dining and Nightlife?
San Diego also has a vibrant nightlife scene with plenty of bars and clubs to explore. You can find some of the best DJs in the world spinning at these venues or enjoy a night out in one of the city's many craft cocktail bars. Or, if you're looking for something a little more laid back, plenty of cozy coffee shops and beer gardens stay open late. No matter what you're looking for, San Diego has it all.
Check out the Gaslamp Quarter in San Diego for a hip, urban feel. This downtown neighborhood is known for great food, nightlife, comedy clubs and more. It's easily walkable and makes for a good night out in town.
From trendy breakfast places like Breakfast Republic to upscale Italian eateries like Nonna + Zucchero to adorable cafes like Bird Rock Coffee Roasters and local breweries like Ballast Point, an evening in the Gaslamp District is a great way to enjoy the local culture and cuisine of San Diego while making new friends. The Gaslamp District is a great place to catch a happy hour, and you're bound to find plenty of San Diegans doing the same.
Meanwhile, San Francisco is known for its stunning architecture, ranging from the iconic Golden Gate Bridge to the colorful Victorian homes of Alamo Square. The city has some of the best restaurants in the nation, including favorites like State Bird Provisions and Gary Danko. From Chinatown to the Marina District and beyond, you can explore different neighborhoods and cuisines all within a few miles.
The nightlife in San Diego is also well-known, with plenty of bars and restaurants near the beach. If you're looking for adventure, you can take a hike through one of the many canyons in the area or book a whale-watching tour just off the coast. Whether you're looking for a relaxing or active vacation, there's something for everyone in San Diego.
Which City Is More Affordable?
San Diego is more affordable than San Francisco regarding transportation, food, activities, and accommodations. According to the Champion Traveler website, a weeklong trip in San Diego costs $1,900 for a single traveler, $3,400 for a couple and $6,300 for a family of four. By comparison, the average cost of transportation, food, activities, and accommodations in San Francisco is $2,200 per person— $3,900 for couples and $7,300 for a family of four.
Understanding the specific vacation experience you desire is essential when calculating costs. Many theme parks in San Diego are enjoyable for both kids and adults. This is due to the wide variety of activities and entertainment families and groups can access.
People looking to be alone or with their significant other will enjoy the sights, sounds, and culture San Francisco offers. People seeking a romantic outing will also find world-class dining, entertainment, and historical sites.
Conclusion
Ultimately, it depends on what type of vacation you're looking for. San Diego is great for a beach vacation full of outdoor activities and fun attractions, while San Francisco appeals to those looking for an exciting urban adventure.