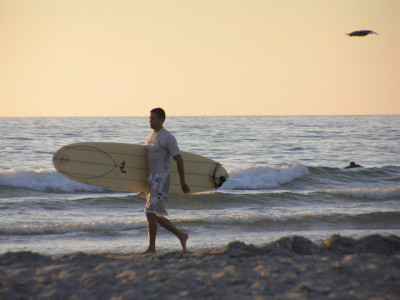 San Diego has some awesome beaches – and Mission Beach is one of its finest. The beach is perfectly located between the Pacific Ocean and Mission Bay, spanning nearly 2 miles along the shoreline. It is considered part of the city of San Diego, bounded by Mission Bay Park to the east, Pacific Beach to the north, the ocean to the west and the San Diego River to the south.
Mission Beach is a spotless beach in San Diego with lots to do. From a classic boardwalk and fun amusement park to hoops, sand volleyball, fishing or just kicking back, you can fill a whole week and never do the same activity twice. To prove it, we put together our list of 7 Things You'll Regret Not Doing at Mission Beach.
San Diego Coast Vacation Rentals offers some of the best properties in Mission Beach.  Make sure to check out our availability to reserve the perfect condo or home for your stay in Mission Beach.  If you do not see what you need please call.  We have new vacation rentals in Mission Beach that are not listed on the website.
No. 7: Bask in the San Diego Sun
Let's start with an entire day at the beach. San Diego is all about that beach life – and with good reason. Sun, sand and water will put anyone in a good mood, and Mission Beach is exactly what most vacationers are looking for. Find a good spot, plop down your oversized beach towel, prepare an icy beverage and kick back with a good book or podcast while the kids frolic in the ocean or build sandcastles. Sunbathe, swim, or engage in a nearly endless list of beach and water sports.