Make room Nashville, New York, and Los Angeles. When you think of music, add San Diego to the list. Our fair city is practically overflowing with excellent music venues, from huge stages like the Sleep Train Amphitheater and Humphrey's Concerts by the Bay, to cozy and intimate music houses like Belly Up and House of Blues.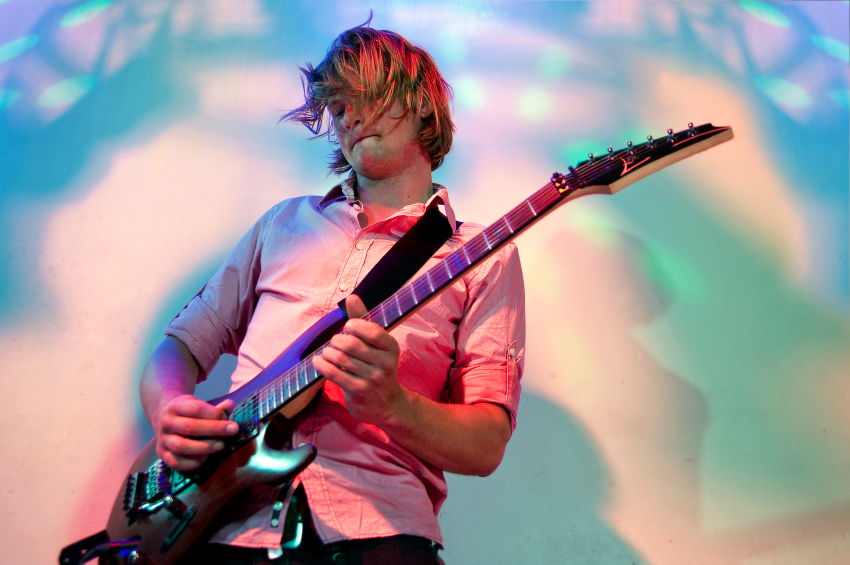 We can't possibly list all the great San Diego music destinations in a single short blog post, but below you'll find our top picks for great music along with upcoming shows. If you plan on visiting San Diego in the near future, check the calendar for each of these establishments and get tickets for your favorite artist, band, or show before it sells out!
Balboa Theatre
This elegant theatre in the heart of downtown San Diego has a lot of historical cache (it was built in 1924) and also attracts some of the best performers in the business. The theatre was closed for over two decades until San Diego's Redevelopment Agency invested $26.5 million to renovate the theatre. It is now a state-of-the-art music venue and has received numerous awards, including being named one of the top 15 "World's Most Spectacular Theatres" by CNN Travel.
June Schedule – Balboa Theatre
Jun 1: Greatest Love of All Whitney Houston Tribute
Jun 7: Mainly Mozart Festival Orchestra
Jun 8: Mainly Mozart Youth Orchestra
Jun 11: Mainly Mozard Festival Orchestra
Jun 12: Mainly Mozart Festival Orchestra
Jul 6: Michael Jackson HIStory Show
Jul 12: LUV Madonna: Music of the Material Girl
Jul 24: w00tstock 6.0 A Night of Geeks & Music
Belly Up
If you like to get so close to your favorite bands to possibly that you get hit by famous sweat, then Belly Up is the right place for you. This small, intimate venue has a lot of character and regularly brings in a great selection of talent. No assigned seating means you can worm your way to the front, hang out at the back of the pack or even grab a table or bench seating in the back (sitting spaces tends to disappear quickly, so come early). The bar at the back keeps you plenty lubricated as you rock out to your favorite current artists and legends from the past.
June Schedule – Belly Up
Jun 1: A.J. Croce and the Donnis Trio
Jun 4: Joe Purdy and Brian Wright
Jun 5: Sunset Sessions Rock
Jun 8: Todo Mundo
Jun 9: Mick Fleetwood Blues Band
Jun 11: Dave Alvin, Phil Alvin & the Guilty Ones
Jun 12: Les Claypool's Duo De Twang
Jun 13: Pato Banton
Jun 14: Guided by Voices and Bobby Bare Jr.
Jun 15: The Both (Aimee Mann & Ted Leo)
Jun 16: Cowboy Junkies
Jun 17: Sage Francis
Jun 18: Anuhea
Jun 19: Uh Huh Her
Jun 20: Cultura Profetica
Jun 22: The Milk Carton Kids
Jun 23: Paula Cole
Jun 24: Jackie Greene and Quantic
Jun 26: Sly & Robbie, Taxi Gang, Bitty McLean
Jun 27: Yuna
Jun 28: Wayward Sons
Jun 29: World Party
Jun 30: Devo
Del Mar Fairgrounds
If you happen to be in San Diego from June 7th – July 6th, then schedule some time to visit one of the biggest fairs in the entire country. The San Diego County Fair has enough food to feed a small country, numerous exhibits, farm animals on display, and, of course, cool concerts! A ticket to the fair lets you enjoy the music as well. It can be an unforgettable way to enjoy a warm San Diego night.
June Schedule – Del Mar Fairgrounds
Jun 8: Voz de Mando
Jun 11: Joe Nichols and Jana Kramer
Jun 11: Taylor Hicks
Jun 11: Cowboy Jack
Jun 11: Tiff Jimber
Jun 12: BritBeat
Jun 12: James Darren
Jun 13: Darius Rucker
Jun 13: West of 5
Jun 14: Hunter Hayes
Jun 15: Ramon Ayala
Jun 15: Hazmatt
Jun 17: Battle of the Bands
Jun 18: Zendaya
Jun 18: Teen Hoot
Jun 19: The McCartney Years
Jun 19: Johnny Rivers
Jun 20: Smokey Robinson
Jun 20: Tiff Jimber
Jun 21: Toni Braxton and Babyface
Jun 22: Grupo Intocable
Jun 24: Pentatonix
Jun 24: Digitour 2014
Jun 24: Kristian Bush
Jun 25: Who's Bad
Jun 26: Fab Four
Jun 26: Leon Russell
Jun 26: The Spinners
Jun 27: Larry Hernandez
Jun 28: 10th Annual Gospel Fest: Fred Hammond
House of Blues
The House of Blues in the downtown Gaslamp District of San Diego serves amazing soul food and amazing music as well. This intimate venue includes a restaurant and concert area. The restaurant provides a mix of American and international cuisine created by celebrity chef Aaron Sanchez. The concert venue includes standing room for dancing and squirming to the front. Those who have put their moshing days behind them can pay a little extra to sit in the balcony. It still provides great views, but with less risk of having a drink spilled over you. Bars on the bottom floor and balcony provide refreshments.
June Schedule – House of Blues
Jun 3: Kelis
Jun 4: Between The Buried And Me, Trioscapes
Jun 5: Tech N9ne, Krizz Kaliko, Freddie Gibbs
Jun 6: Logic, QuESt, Castro
Jun 7: Little Hurricane
Jun 8: Saosin and Anthony Green
Jun 12: Love and Theft
Jun 15: Failure
Jun 18: All My Rowdy Friends
Jun 19: Breakthru Entertainment
Jun 20: Plastic Cup Boyz, Na'im Lynn, Lavar Walker
Jun 21: Groove International
Jun 22: Battle for Vans Warped Tour
Jun 23: Nightmares On Wax
Jun 25: Tucker Jameson
Jun 26: Dante's Boneyard
Jun 27: Local Brews Local Grooves All Access
Jun 27: Wounded Warrior Project Charity Event
Jun 28: Groove International
Jun 29: Ninjapalooza with Graceland Ninjaz
Humphrey's Concerts By The Bay
One of the most wonderful ways to spend a night in San Diego is attending Humphrey's Concerts By The Bay. Humphrey's Restaurant and Humphrey's Half Moon Inn sponsor these concerts, which take place outdoors in a 1,400-seat theater right on San Diego Bay. You can actually turn around between music sets and see the moon on the water or sailboats floating in the harbor. Humphrey's Concerts By The Bay generally run from May through October and attract many well-known headliners. The performances scale the spectrum, from jazz to rock, blues, comedy, folk, and more.
June Schedule – Humphrey's
Jun 5: Danity Kane
Jun 6: Neon Trees, Nightmare & the Cat, Smallpools
Jun 9: Il Volo
Jun 15: Gavin DeGraw and Matt Nathanson
Jun 17: Steve Winwood
Sleep Train Amphitheater
For that quintessential concert experience, head over to Chula Vista to the Sleep Train Amphitheater (previously known as the Cricket Wireless Amphitheatre). This 10,500-seat venue brings some of the biggest names in music down to San Diego. Rock out under the stars with the stars of today's music scene. Tickets often go fast, so check the calendar far in advance of your San Diego trip.
June Schedule – Sleep Train Amphitheater
Jun 2: OneRepublic and the Script
Jun 7: Lionel Richie and CeeLo Green
Jun 25: Warped Tour 2014
San Diego is filled with other music venues, from big casinos that bring in living legends to small coffee shops that give time to tomorrow's next superstar. Visit the San Diego Reader's music page to discover a fuller picture of San Diego's thriving and diverse music scene.