We made lists and lists of things to do in San Diego while you're on vacation. We've pointed out all the San Diego classics: SeaWorld, Balboa Park, the San Diego Zoo, and Balboa Park – all the local favorites. But sometimes, you're not interested in the hit parade. Sometimes, it's fun to break the mold and do something a little bit different and away from the mainstream. San Diego offers all kinds of adventures, so it's about finding the right fit for you. Here are a few more unusual things to do in San Diego.
Take a Sunset Ride in a Hot Air Balloon
Enjoy picturesque views of Del Mar in a hot air balloon. Schedule a fun family ride or a romantic trip to the skies in the late afternoon for an ideal sunset journey. Taking a ride in a hot air balloon is one of the most iconic and romantic things you can do in San Diego.
Compass Balloons offers sunset hot air balloon rides that provide a clear view of the beautiful coastline to the skyscrapers of downtown San Diego and beyond. Sip champagne as you soar over the best golf courses in the world, including Rancho Santa Fe Country Club. Journey through a maze of coastal canyons with awe-inspiring views.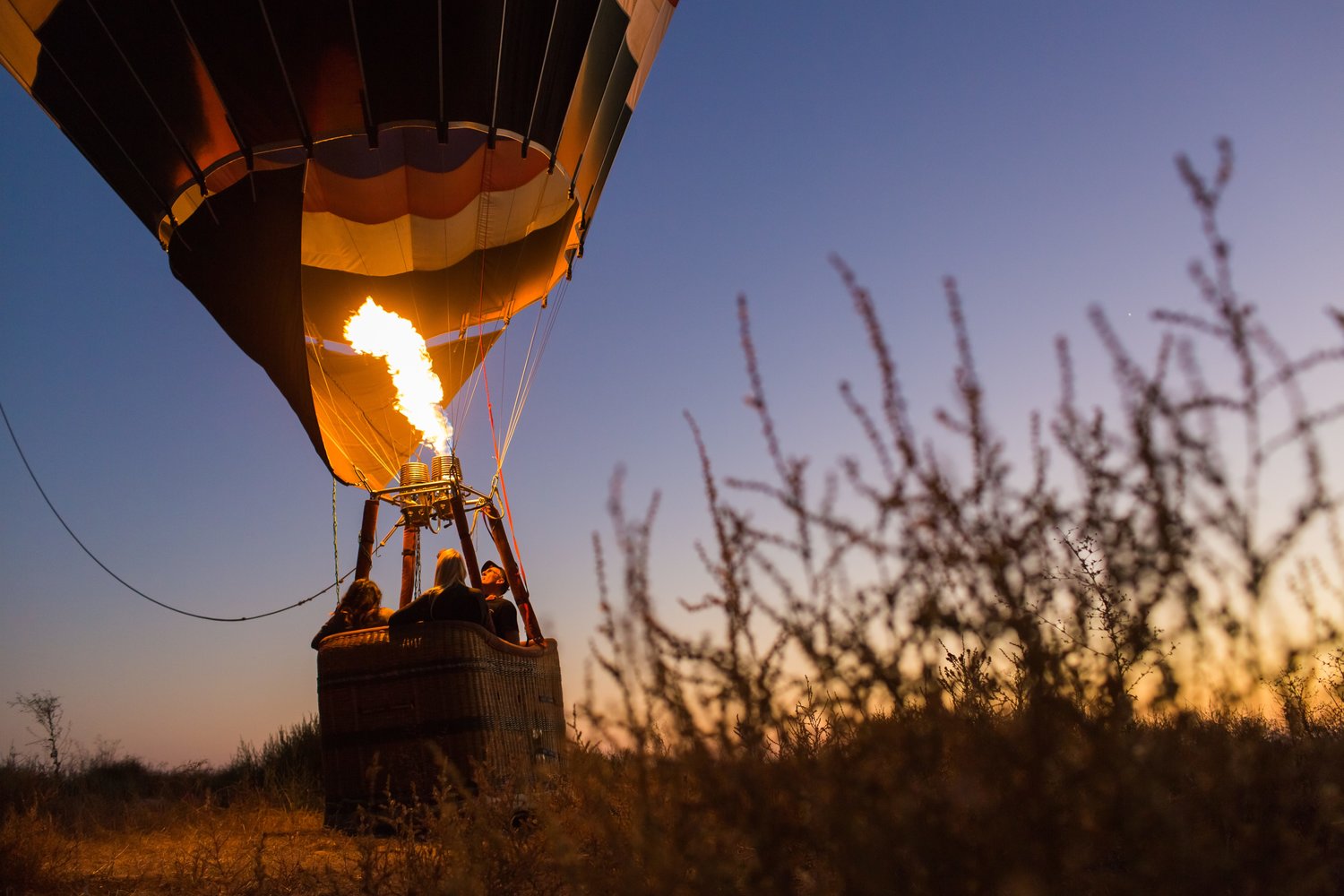 Volunteer for a Beach Cleanup
Want to give back to the San Diego community and say thanks for a wonderful vacation? Consider volunteering for a beach or community cleanup. Volunteering is a terrific way to connect with the locals and feel good about taking care of America's Finest City and the surrounding waters. There are a few different cleanup programs in the area from which to choose. One group – I Love a Clean San Diego – hosts cleanup events throughout the year that are open to the public.
Another organization – called San Diego Coastkeeper – offers cleanups along the beach and in a few neighborhoods near the coast. Participating in a community or beach cleanup is a great way to impact the environment positively.
Go Paragliding at Torrey Pines
Thrill-seekers can get a bird's-eye view of Torrey Pines on a tandem paragliding ride from the top of the cliffs. Torrey Pines Gliderport offers classes and glides that soar over the cliffs and the beach. The world-class flying site offers paragliding and hang-gliding for those wanting an adrenaline rush. Another fun adventure is renting remote-control models and sailplanes. With an R/C rental, you can try your hand at the controls while your feet stay firmly planted on the ground.
Browse the Ocean Beach Farmers Market
The Ocean Beach Farmers Market is different than your typical gathering. The open-air market embraces the hippie vibes of the local neighborhood, serving up a few city clocks of stands filled with food, produce, art, and crafts. Situated in the heart of Ocean Beach, the farmers market has been a local staple for decades. The eclectic market is open every Wednesday, rain or shine. Festivities begin in the late afternoon/evening, ending at 8 p.m. After closing, the party continues down the boardwalk, with dancers, singers, fire handlers, and artists showcasing their skills. It's the place to be on Wednesday nights!
Take a GoCar Tour
A GoCar is a three-wheeled vehicle legally classified as a scooter (because of its 49cc engine). There are a few different designs to choose from, including a base model, a luxury edition, and a two-wheel scooter version. It is legal on the streets of San Diego and a unique way to explore the city.
You can rent a GoCar from various points around the city, each with its distinct tour routes and sightseeing. There are currently departures from Old Town and the historic Gaslamp Quarter. Rentals begin at around $150 for a two-hour trip. Because of its size, a GoCar can go where tour buses can't. The vehicles utilize the latest GPS technology for self-guided driving tours. The GPS will direct you to all the best sites in San Diego. It can even recommend restaurants, tell jokes, and offer tidbits about your upcoming destination.
Catch a Killer Concert
San Diego has some of the most incredible live music venues in the world. Not only does the city offer massive arena shows from the biggest names in music and comedy, but there are also smaller venues with more intimate shows. These smaller shows present a more relaxed setting to see your favorite musician or comedian. At Belly Up in Solana Beach, you can catch your favorite act performing indoors and in front of fewer than 600 people. The Belly Up regularly books headlining shows and front-line comedians, from Mumford & Sons to Adam Sandler.
At Humphrey's By the Bay, you can see a show with the ocean as a backdrop. The 1,400-seat outdoor theatre sits on San Diego Bay and has showcased major attractions since 1982. Generally running from April through October, Humphreys concerts cover everything from rock and jazz to comedy, hip hop, folk, and international music.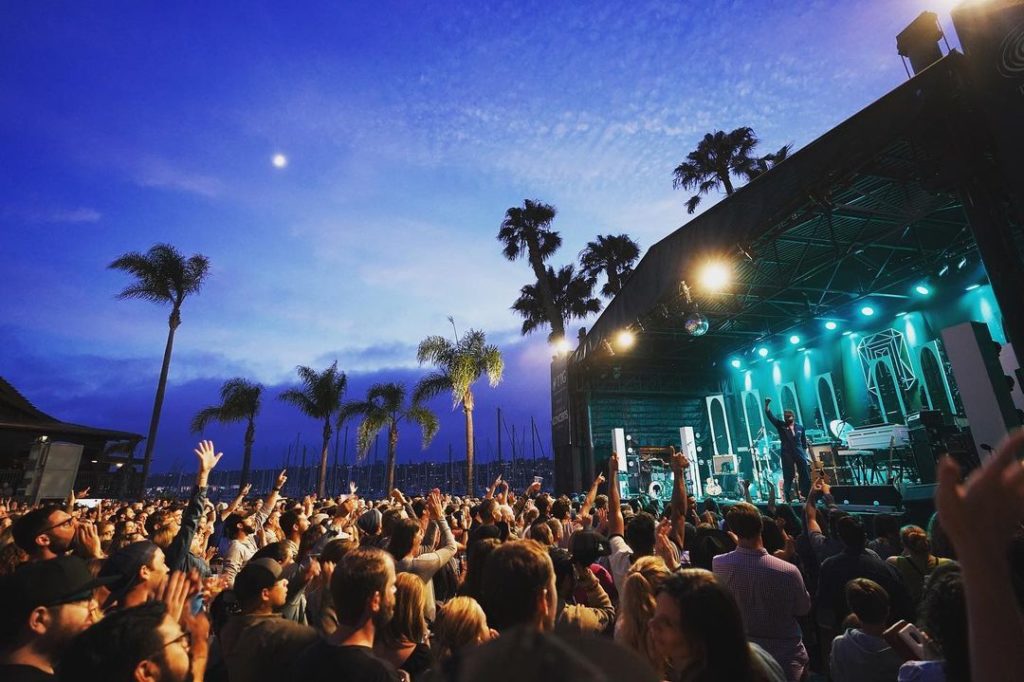 Hike Potato Chip Rock
Take the Mt. Woodson Trail for a 7.3-mile hike to Potato Chip Rock, one of San Diego's most photographed spots. The site, located at the summit of Mt. Woodson, gets its name from the famous potato-chip-like rock that juts into the air. The hike to the rock takes approximately one to two hours.
One popular route to the rock is via a 6.6-mile round trip hike from the Lake Poway trailhead to the west. A shorter way begins from accessible parking areas on Route 67, with an entrance at 16310 Highway 67. The route follows Mt. Woodson Road up to the rock. The 3.75-mile round-trip hike is paved and steep.
Pick Fresh Strawberries Off the Vine
You've heard of apple picking in autumn, but San Diego has strawberry picking in the summertime. The Carlsbad Strawberry Company, a family-owned business in Carlsbad, allows visitors to come and harvest their buckets of some of the sweetest strawberries you'll ever eat. Although the strawberry season ends in late summer, the fields still have other events and attractions year-round, including a pumpkin patch, open-air market, and other festivities.
Watch a Movie Under the Stars
Put a fun spin on a typical dinner-and-a-movie night and watch a movie at a San Diego drive-in theater. San Diego County is home to two drive-in theaters, one in Santee and another in South Bay. Both theaters show new-release movies and the occasional classic favorite. At a drive-in theater, you park your car in front of a massive outdoor movie screen, tune your radio to the appropriate channel, and enjoy the show. It works perfectly in an average vehicle, but you can get creative and modify your setup, like putting a blow-up mattress in a truck bed, for example. Admission is typically per person or vehicle.