Planning a fun vacation to San Diego? Ready for warm air, sunny skies, sun and sandy beaches? San Diego offers all that and then some: world-class cultural events, festivals, amusement parks, professional sports and iconic SeaWorld, just to name a few. But before your big vacation kicks off, you have a big decision to make. Do you stay in a vacation rental condo or a hotel?
Vacation Rental Condo vs. Hotel Room
After being cooped up in the office all day under oppressive florescent lighting, you look at your beach photography calendar with desperation. Now that you've endured your third meeting (today) about "increasing productivity," the time has come to finally discover why San Diegans are known for their consistently relaxed attitudes and chill lifestyles: you're going to book that trip to the beach.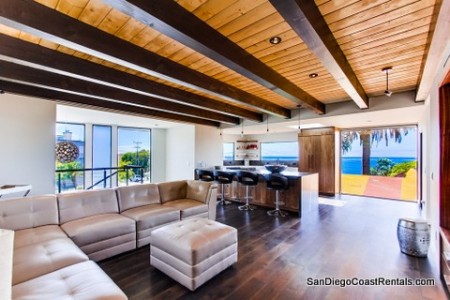 This is going to be a real vacation, so it should feel like one. That means minimum stress and maximum luxury, but spending hours comparing hotels online and then paying an outrageous price to stay far from the beach in cramped conditions is the opposite of this goal. Fortunately, there's a better way: beach vacation homes in San Diego. It might surprise you to find out that beach vacation homes can be less expensive, much more luxurious, and easier to rent than a hotel. Here are five reasons why you should go with a rental rather than a hotel: