San Diego takes on a special allure in the fall season. As the summer temperatures give way to cooler breezes, the city becomes a captivating playground of autumn activities. While San Diego might not experience the traditional fall foliage that graces other parts of the country, its unique charm lies in the diversity of experiences it offers during this time. From embracing nature's beauty to indulging in culinary delights and attending festive events, this guide walks you through all the exciting things to do in San Diego during the fall.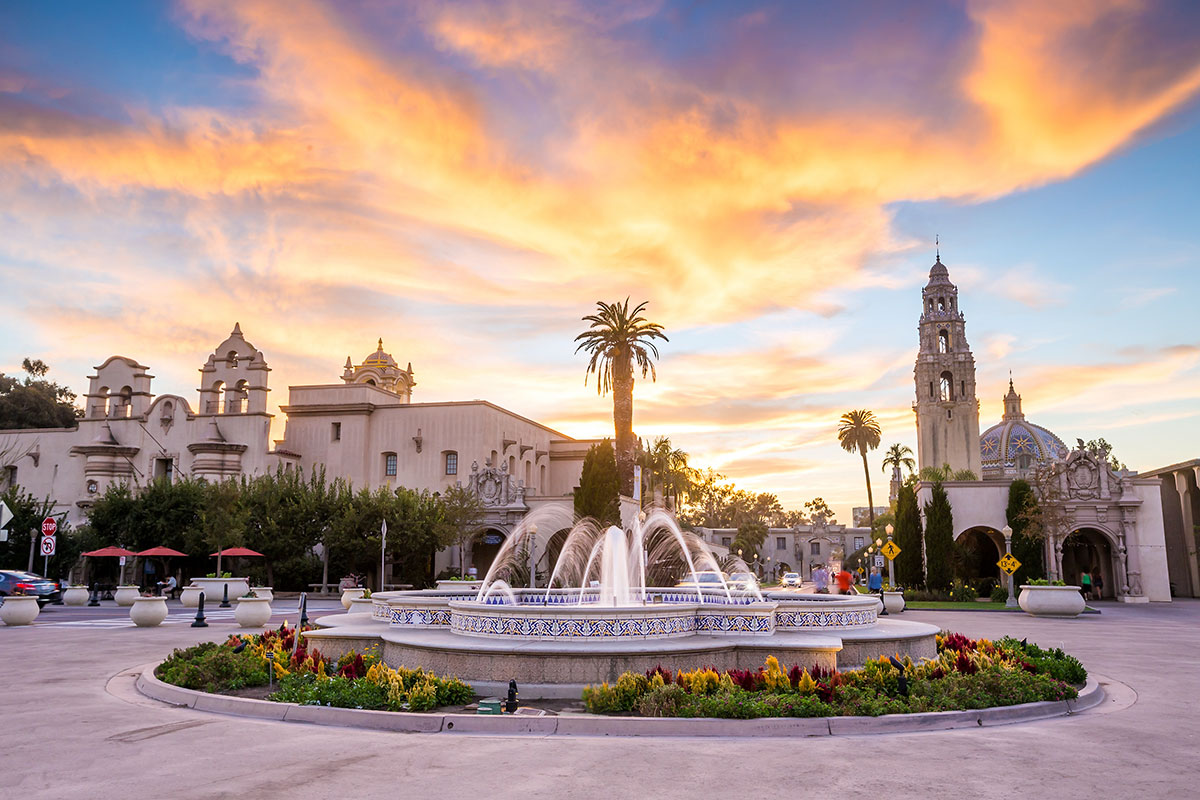 Explore San Diego's Natural Beauty
Fall in San Diego isn't just about palm trees and sunshine – it's also a time when the city's natural beauty takes center stage. As the temperatures drop to a more comfortable range, locals and tourists alike explore the outdoors in new and refreshing ways.
Visit Balboa Park
Balboa Park, a crown jewel of San Diego, comes alive with the changing seasons. The park's lush gardens take on a vibrant palette of reds, oranges, and yellows, providing a stunning backdrop for leisurely strolls. Wander through the various themed gardens, such as the Japanese Friendship Garden and the Desert Garden, to witness the autumnal transformation up close. A highlight of Balboa Park is the iconic Botanical Building, housing a captivating collection of exotic plants that thrive in the temperate climate.
Hike Torrey Pines
For outdoor enthusiasts, fall is an ideal time to explore Torrey Pines State Natural Reserve. The cooler weather makes hiking its diverse trails an enjoyable outing, offering both breathtaking vistas and an opportunity to experience the local flora and fauna. As you traverse the trails, you'll be rewarded with big views of the Pacific Ocean and the rugged coastal cliffs that define this unique landscape. Whether you're a skilled hiker or looking for a leisurely walk, Torrey Pines provides a refreshing escape from the urban hustle.
Attend Fall Festivals
As summer fades into the background, San Diego comes alive with a tapestry of fall festivals and events that capture the city's vibrant spirit. From celebrating cultures to witnessing stunning aerial displays, there's plenty of entertainment during autumn.
Oktoberfest
San Diego's version of Oktoberfest brings the lively spirit of Germany to the West Coast. Throughout the city, you'll find a range of Oktoberfest events where you can don your lederhosen or dirndl and join in the merriment. Enjoy traditional German cuisine, from pretzels to sausages, and raise a stein of locally brewed craft beer. Live music, dancing, and entertaining competitions add to the festive atmosphere. Embrace the sense of camaraderie and immerse yourself in this cultural celebration that pays homage to Bavaria's traditions.
Go to the Miramar Air Show
If you're intrigued by aviation and high-octane entertainment, the Miramar Air Show is a captivating event not to be missed. Taking place at Marine Corps Air Station Miramar, this annual air show showcases awe-inspiring aerial performances, including aerobatics, military demonstrations, and vintage aircraft displays. The sky becomes a canvas for breathtaking stunts and synchronized formations, leaving spectators in awe. Engage with interactive exhibits, meet pilots, and marvel at the power and precision of modern aviation against the backdrop of the autumn sky.
Take a Bite of San Diego
The fall season in San Diego isn't just about embracing the outdoors; it's also a time to indulge in the city's diverse culinary scene, which reflects its unique cultural blend.
Attend the Taste of North Park
For food lovers, the Taste of North Park event offers a tantalizing exploration of this eclectic neighborhood's dining treasures. This self-guided culinary adventure invites you to meander through North Park's streets, hopping from one restaurant to another. You can sample diverse dishes, from global flavors to innovative fusions, that showcase the neighborhood's culinary diversity. It's an opportunity to experience the creativity of local chefs and discover hidden gems while enjoying the crisp fall air.
Attend the San Diego Bay Wine + Food Festival
Wine lovers and gastronomy enthusiasts can indulge their senses at the San Diego Bay Wine + Food Festival. This prestigious event brings together the finest wines and culinary creations in a series of tastings, seminars, and gourmet experiences. Immerse yourself in the world of wine as you sample a wide selection of vintages from around the world, perfectly paired with gourmet dishes. Celebrity chefs, sommeliers, and industry experts share their knowledge, making this festival a celebration of the finer things in life against the backdrop of San Diego's stunning waterfront.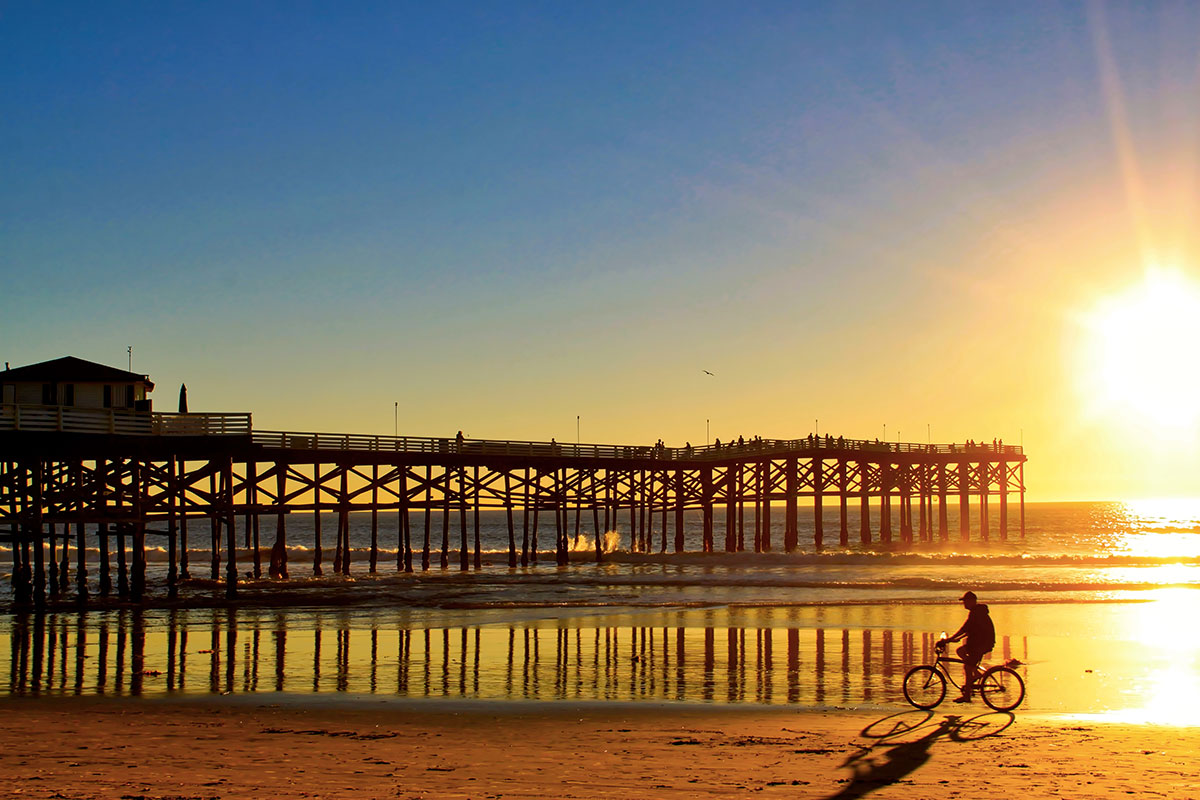 Hit the Beach
The fall season offers a perfect blend of sunny skies, comfortable temperatures, and fewer crowds, making it an ideal time to enjoy the city's stunning coastline.
Bonfires
Gather your friends and family for a cozy beach bonfire experience. Many of San Diego's beaches allow bonfires in designated areas, providing the perfect setting for a relaxing evening by the sea. Feel the warmth of the crackling fire, roast marshmallows for s'mores, and enjoy the soothing sound of waves lapping the shore. Whether looking for a romantic date night or a fun gathering with loved ones, beach bonfires offer a memorable way to embrace the fall season's chilly evenings.
Surfing and SUP
Fall brings favorable conditions for water sports enthusiasts to hit the waves. The mild weather and consistent swells make it an excellent time to surf or try stand-up paddleboarding (SUP). San Diego's beaches cater to all skill levels, so whether you're a seasoned surfer or a newbie looking to catch your first wave, the coastline offers plenty of opportunities for aquatic adventure. Stand-up paddleboarding provides a unique way to explore the ocean while enjoying the tranquility of the calm waters.
Go Sightseeing
Autumn in San Diego offers a different perspective on the city's beauty, providing opportunities to explore its history, natural wonders, and wildlife.
Whale Watching
Fall marks the start of the gray whale migration along the Pacific coast. Embark on a whale-watching tour to witness these majestic creatures as they journey south to warmer waters. Experienced guides share insights about the whales' behaviors and life cycles, enhancing your appreciation for the natural world. Keep your eyes peeled for other marine life, such as dolphins and sea lions, that often accompany the whales during their migration.
Visit Cabrillo National Monument
Perched on the tip of Point Loma, Cabrillo National Monument offers panoramic views of San Diego's coastline and the Pacific Ocean. In the fall, the clear skies provide an ideal backdrop for exploring this historic site. Learn about Juan Rodriguez Cabrillo's voyage and his significance in California's history through informative exhibits and guided tours. The monument's vantage points offer unparalleled photo opportunities, making it a must-visit destination to capture the essence of fall in San Diego.
Soak in San Diego's Art and Culture
San Diego's fall season isn't just about outdoor activities and scenic beauty; it's also a time to immerse yourself in the city's thriving art and culture scene.
San Diego International Film Festival
Film enthusiasts will delight in the San Diego International Film Festival, a cultural event that showcases a curated selection of independent and international films. From thought-provoking documentaries to gripping narratives, this festival offers diverse cinematic experiences. You can attend screenings, engage in discussions with filmmakers, and gain insights into the filmmaking process. Whether you're a cinephile or simply looking for a unique cultural experience, this festival provides an opportunity to appreciate the art of storytelling on the big screen.
La Jolla Art and Wine Festival
For a blend of artistic inspiration and indulgence, the La Jolla Art and Wine Festival presents a perfect combination. Wander through the charming streets of La Jolla, where local artists display their works in various mediums, from paintings to sculptures. Discover one-of-a-kind arts and crafts that capture the essence of the fall season. As you explore the art, savor tastings of fine wines from local wineries, accompanied by live music and culinary delights. This event celebrates creativity, culture, and community in the heart of La Jolla.