With its beautiful beaches, vibrant neighborhoods, and diverse attractions, San Diego is a top destination for travelers seeking a memorable vacation. One of the crucial decisions when planning a trip is choosing the best accommodation. While hotels have been the go-to option for many years, vacation rentals have gained popularity for their unique advantages and ability to provide a more immersive experience.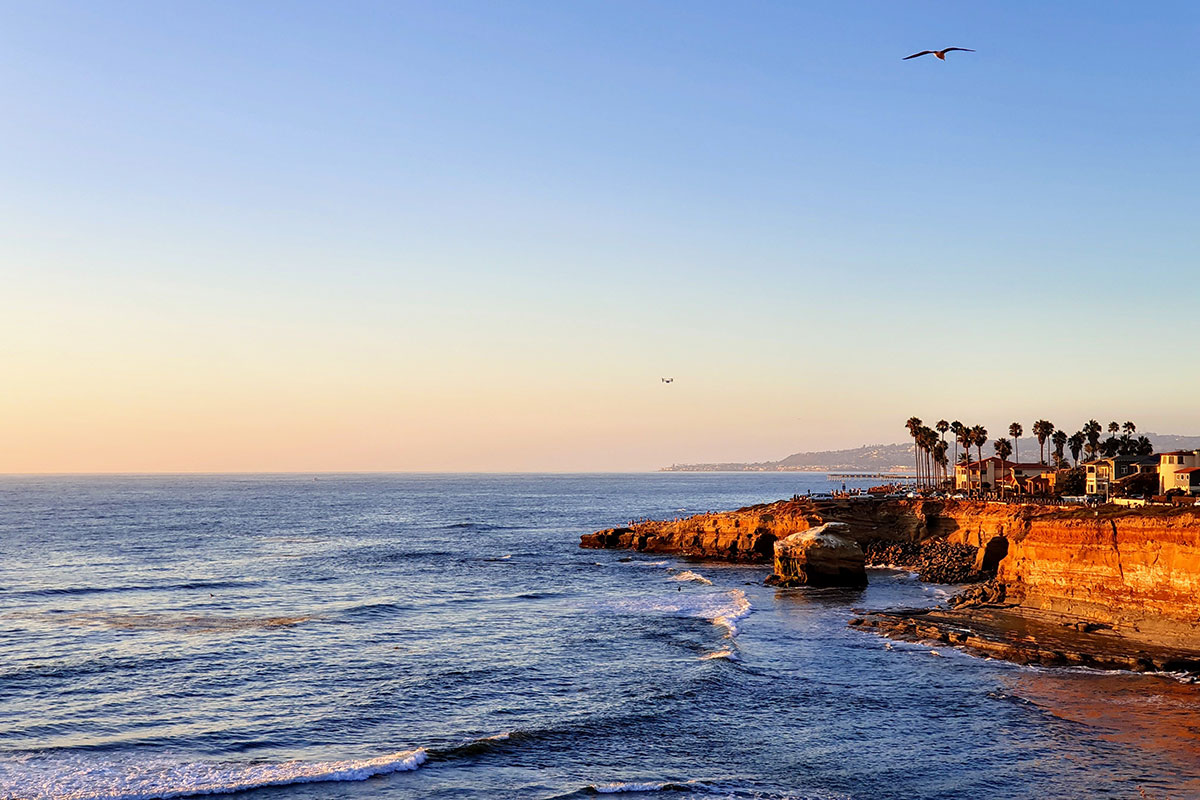 Benefits of San Diego Vacation Rentals
This blog post will explore why choosing a vacation rental is the best option when visiting San Diego.
Flexibility and Space
One of the primary advantages of vacation rentals is the flexibility and space they offer. Unlike hotel rooms, vacation rentals often feature larger living areas, multiple bedrooms, and additional amenities such as kitchens and living rooms. This makes them ideal for families, groups of friends, or travelers seeking privacy and comfort during their stay in San Diego. The extra space to relax, unwind, and spend quality time together adds a special touch to the vacation experience.
Cost-Effectiveness
Another significant factor to consider when comparing vacation rentals and hotels is cost-effectiveness. While hotels can quickly add up when booking multiple rooms, vacation rentals are often more budget-friendly, especially for larger groups. Renting a vacation home allows travelers to save money on accommodation, and a fully equipped kitchen provides the opportunity to cook meals, further reducing expenses. This financial advantage can free up funds for other activities and attractions in San Diego.
Authentic Local Experience
Choosing a vacation rental in San Diego offers the opportunity for a more authentic local experience. Unlike hotels, usually located in touristy areas, vacation rentals are scattered throughout various neighborhoods, allowing visitors to immerse themselves in the local culture. In residential areas, travelers can interact with locals, explore nearby cafes, shops, and markets, and gain a deeper understanding of the city's unique charm. This authentic experience adds a sense of belonging and creates memories beyond the vacation.
Amenities and Facilities
Vacation rentals often come with a range of amenities and facilities that can enhance the overall experience in San Diego. Private amenities such as pools, hot tubs, and outdoor spaces are frequently available in vacation rentals, providing exclusive access and a luxurious touch. These amenities allow guests to relax and enjoy their time without the crowds often found in hotels. Additionally, vacation rentals often include home-like facilities such as fully equipped kitchens and laundry facilities, offering convenience and the comforts of home during the stay.
Location and Neighborhoods
San Diego is known for its diverse neighborhoods, offering a unique atmosphere and attractions. Vacation rentals allow choosing a location that aligns with the traveler's preferences and interests. Whether it's a beachfront property with stunning ocean views or a rental in a trendy urban neighborhood, vacation rentals allow visitors to stay precisely where they want to be. This flexibility ensures that guests can fully immerse themselves in the San Diego experience and easily explore nearby attractions.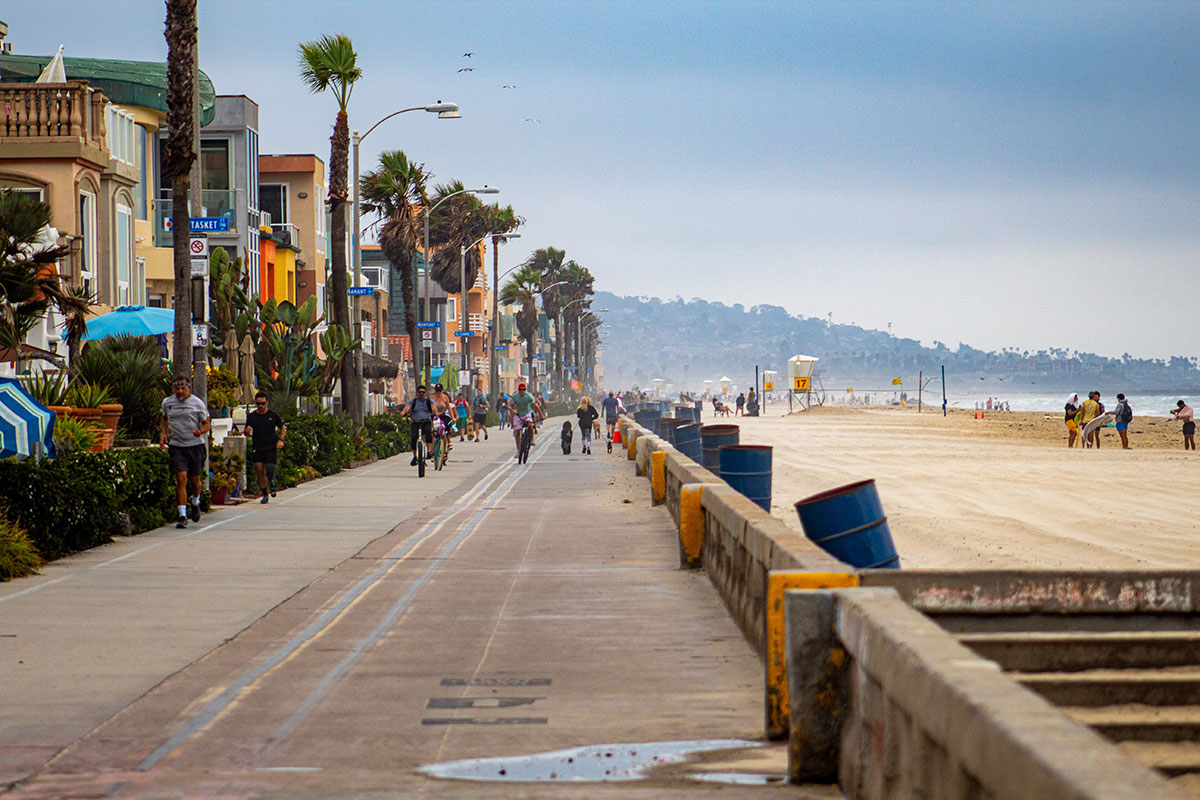 San Diego's Best Neighborhoods
San Diego offers a variety of fantastic neighborhoods for a vacation rental, each with its unique charm and attractions. Here are 10 of the best communities in San Diego for renting a vacation rental:
La Jolla: Known for its picturesque coastline, upscale shops, and fine dining, La Jolla offers a luxurious vacation experience with beautiful beaches and stunning ocean views.
Gaslamp Quarter: This vibrant downtown neighborhood is perfect for those seeking a lively atmosphere. It's home to numerous restaurants, bars, clubs, and entertainment venues, making it an ideal choice for nightlife enthusiasts.
Pacific Beach: With its lively boardwalk, stunning beachfront, and bustling bar scene, Pacific Beach is a popular destination for young travelers looking for a playful beach vacation.
Mission Beach: Adjacent to Pacific Beach, Mission Beach offers a laid-back, family-friendly atmosphere. It features a wide sandy beach, a lively boardwalk, and various rental options suitable for families.
North Park: A trendy and hip neighborhood, North Park is known for its diverse community, craft breweries, stylish boutiques, and delicious dining options. It's an excellent choice for those seeking an artsy and eclectic atmosphere.
Little Italy: Set in downtown San Diego, Little Italy is renowned for its charming streets with excellent restaurants, trendy bars, and art galleries. It offers a mix of modern amenities and historic charm.
Coronado: This upscale island neighborhood is across the bay from downtown San Diego. It offers pristine beaches, a quaint village atmosphere, and iconic landmarks like the Hotel del Coronado.
Del Mar: Known for its upscale vibe, Del Mar offers beautiful beaches, exclusive shopping, and a world-class racetrack. It's a great choice for those seeking a sophisticated and upscale vacation experience.
Hillcrest: A vibrant and diverse neighborhood, Hillcrest is known for its LGBTQ+ friendly atmosphere, trendy shops, and a wide range of dining options. It's close to Balboa Park and offers a lively and inclusive ambiance.
Point Loma: Situated on a peninsula with breathtaking ocean views, Point Loma offers a mix of beach town vibes and historical significance. It features attractions like Cabrillo National Monument and the Old Point Loma Lighthouse.
These neighborhoods offer a range of experiences, from beachfront relaxation to urban excitement. Consider your preferences and interests to choose the community that aligns best with your ideal vacation experience.
Booking Vacation Rentals with San Diego Coast Rentals
When booking vacation rentals in San Diego, San Diego Coast Rentals is a trusted and reliable platform to consider. Our user-friendly website interface makes finding the perfect vacation rental a breeze. Our website features properties in various neighborhoods, allowing travelers to browse and compare options easily. Detailed property descriptions, high-quality photos, and availability calendars comprehensively understand each rental, ensuring guests make an informed decision.
We pride ourselves on excellent customer support. Our team is available to assist with inquiries, provide recommendations, and address any concerns that may arise before, during, or after the stay. This level of support adds an extra layer of reassurance, knowing that assistance is readily available throughout the booking process.
In addition to the seamless booking experience, we offer additional services and benefits. These services can help travelers make the most of their time in San Diego and ensure a memorable and enjoyable vacation.
Summary
When considering accommodation options for a trip to San Diego, vacation rentals stand out as the best choice for a variety of reasons. The flexibility and space they offer make them ideal for families and groups, while the cost-effectiveness allows travelers to make the most of their budget. The opportunity for an authentic local experience, combined with a range of amenities and facilities, adds a special touch to the stay. By choosing a vacation rental, travelers can select a location that suits their preferences and immerse themselves in the diverse neighborhoods of San Diego.
When it comes to booking vacation rentals in San Diego, San Diego Coast Rentals provides a reliable and convenient platform. Our user-friendly interface, extensive property listings, transparent booking process, and excellent customer support ensures a seamless and enjoyable experience from start to finish.
By opting for a vacation rental through us, travelers can unlock the full potential of their San Diego getaway. Whether lounging by a private pool, cooking meals in a fully equipped kitchen, or exploring the local neighborhoods, vacation rentals offer a unique and memorable experience surpassing traditional hotel stays. Choose a vacation rental in San Diego and create lasting memories in America's Finest City!